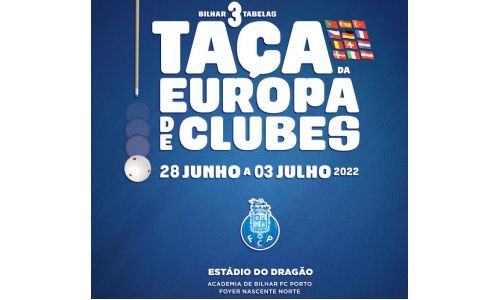 06/27/2022
The much awaited 3-Cushion Club Teams competition is just around the corner. The Coupe d'Europe 3-Cushion is finally back on the scene in Oporto, Portugal.
The venue is the FC Porto Billiard Academy, inside the well known Estádio do Dragão. FC Porto is of course the organizer, under the auspices of the Portuguese Billiard Federation.
Last edition was played here in Porto back in 2019 and was won by the team of La Baule now not among the participants, FC Porto was the runner up.
The European top ranking is very well represented in the teams line up, only a few top guns are missing.
There are 22 teams playing the qualification rounds, representing 12 CEB Federations. Two groups of 5 teams and three groups of 4 teams are formed for the qualifications.
In addition the home team of FC Porto is directly seeded in the final groups. The five group winners and two best seconds will join the home team of FC Porto in the final groups, two groups by 4 teams. Finally the winners of the two final groups will face the runners up of the other group in the semifinals. Semifinal and finals are scheduled for Sunday July 3rd, the final groups will take place on Saturday July 2nd. Qualification round will be played from Wednesday 29th until July 1st.
Tomorrow June 28th the players will be able to train and take confidence with the billiards.
Kozoom will broadcast all matches live.
Matches schedule and results will be available here.
Find the groups here and the teams line up here.
Follow the CEB Facebook Page.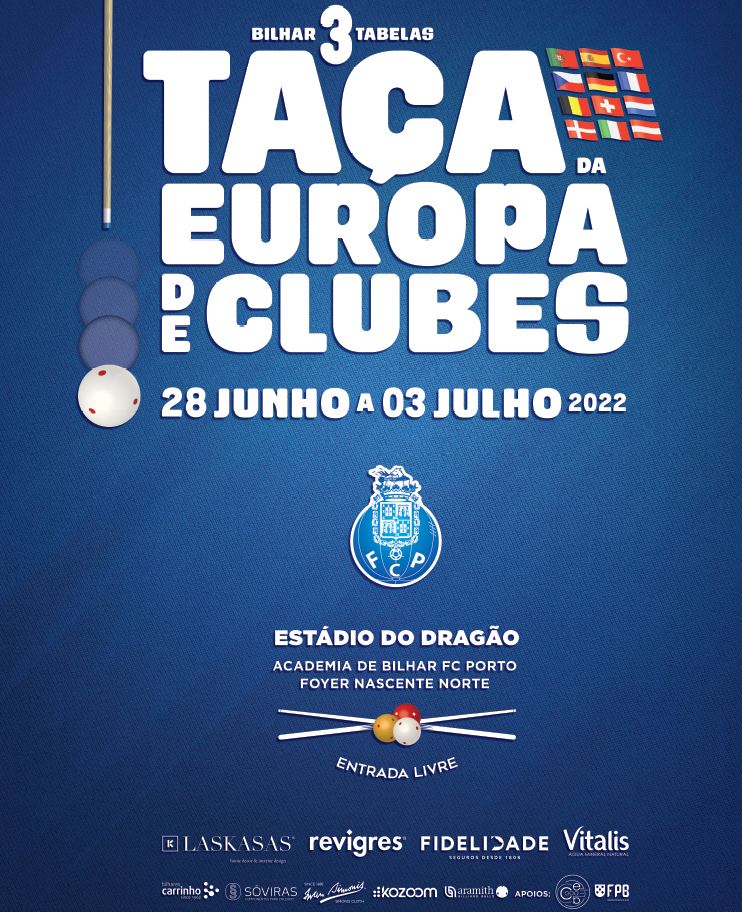 Back