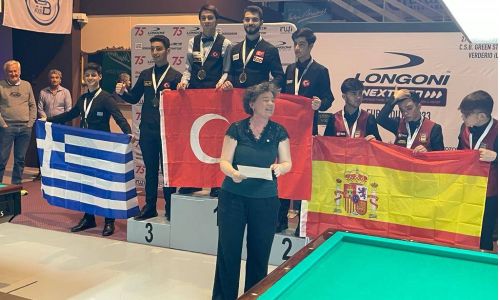 04/30/2023
Today the remaining CEB Champions have been decreed in Verderio. What happened yesterday has been confirmed today. Again, all the reigning Champions managed to keep their titles in an emotional closing day of the most important CEB youth event of the sport season 2022/2023. Once again, thanks to FISBB, Longoni and all CEB partners and sponsors: Aramith, Simonis, Taom, Kozoom and all the technical staff and referees in the Green Star ASD.
In the 3-Cushion U17 on small tables Burak Hashas (Turkiye) and Bruno Martinez (Spain) had to win at first the semifinals against their compatriots Yildirim Kivanc and Toni Garcia. Shortly after that they could battle for the gold medal. Hashas won the final for 30-19 in 19/18 innings crowning himself European Champion for the second time in a row. Bruno Martinez takes home the silver medal. Yildirim Kivanc and Toni Garcia settled for the bronze one.
In the quarter finals of the 3-Cushion U21 championship Kaya Abdullah (Turkiye), Marcos Morales (Spain), Dimitrios Seleventas (Greece) and Denizcan Akkoca (Turkiye) survived and gained a spot in the semifinals. In the semifinals both Turkish boys had the better on their opponents and finally faced each other in the final match where the Title Holder confirmed his supremacy by a 35-22 victory in 30 innings. The Turkish dominion in 3-cushion was sealed by the gold medal awarded to Denizcan Akkoca and the silver medal for Abdullah Kaya; Marcos Morales and Dimitrios Seleventas got the bronze medals. The Longoni Next Gen circuit for the 3-Cushion discipline has one Grand Prix yet to be played in August 2023 before the final Longoni ranking will be finalized.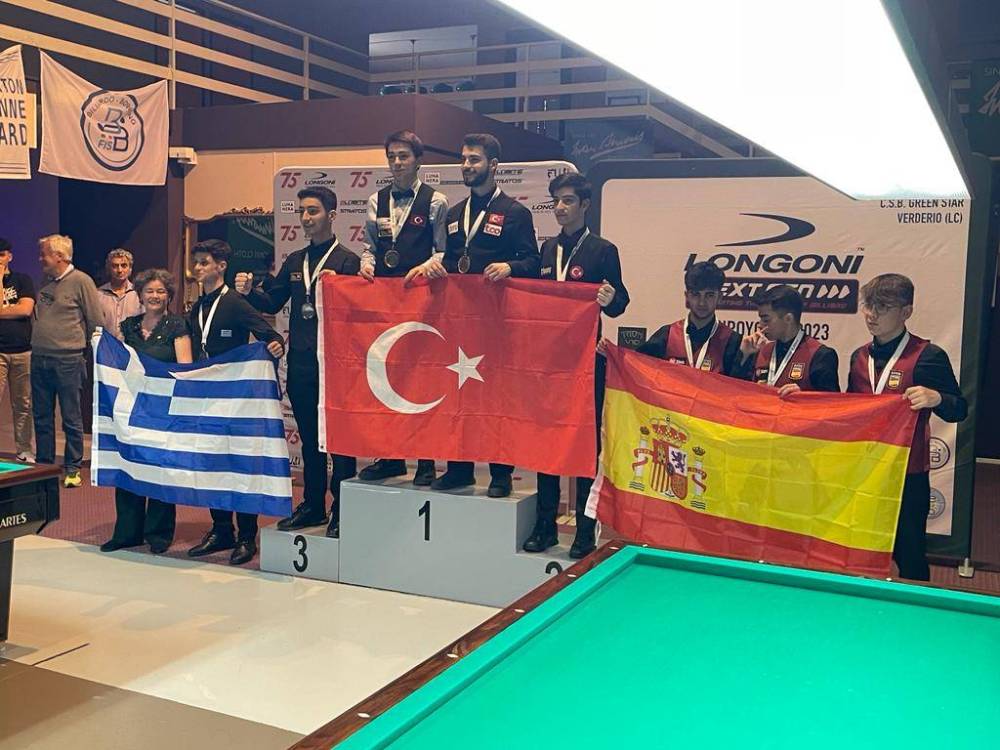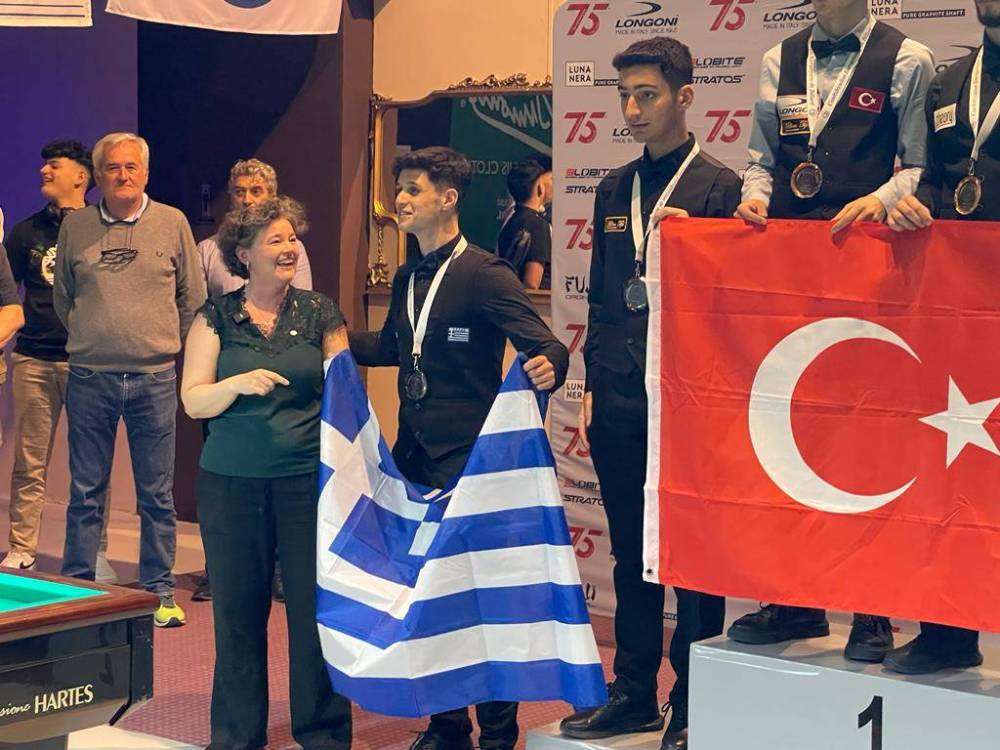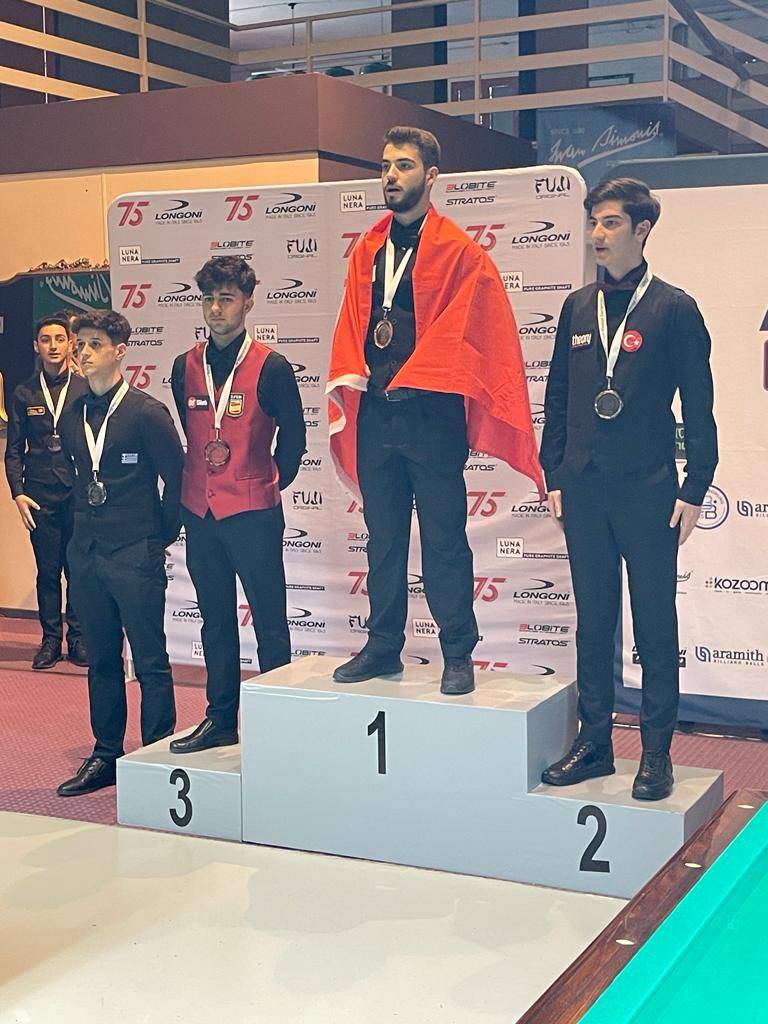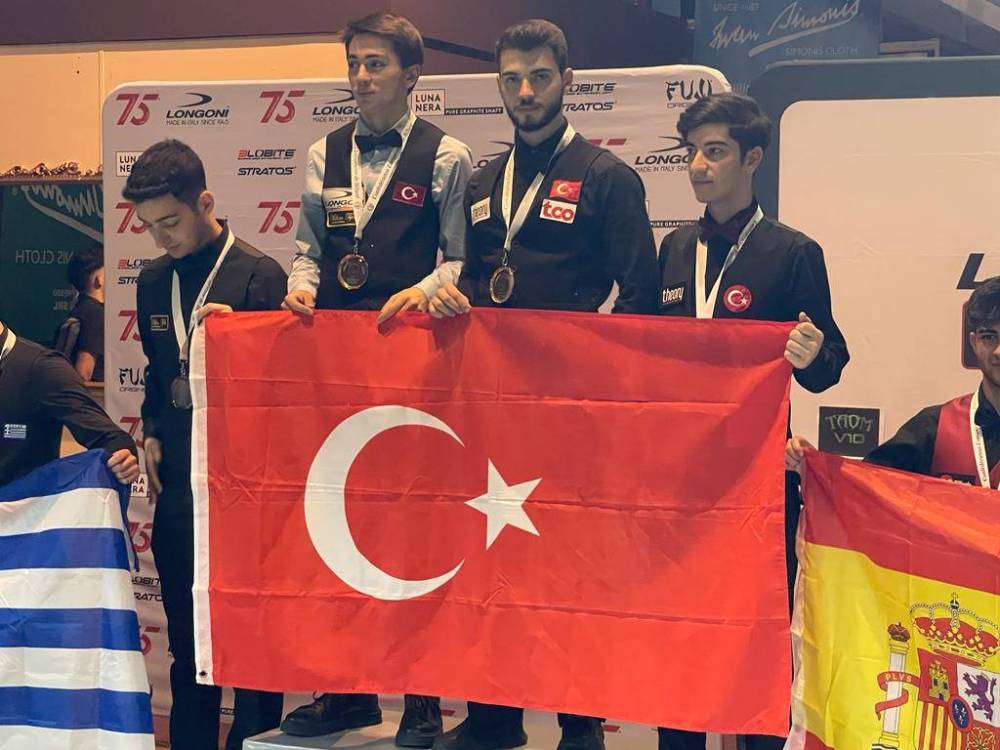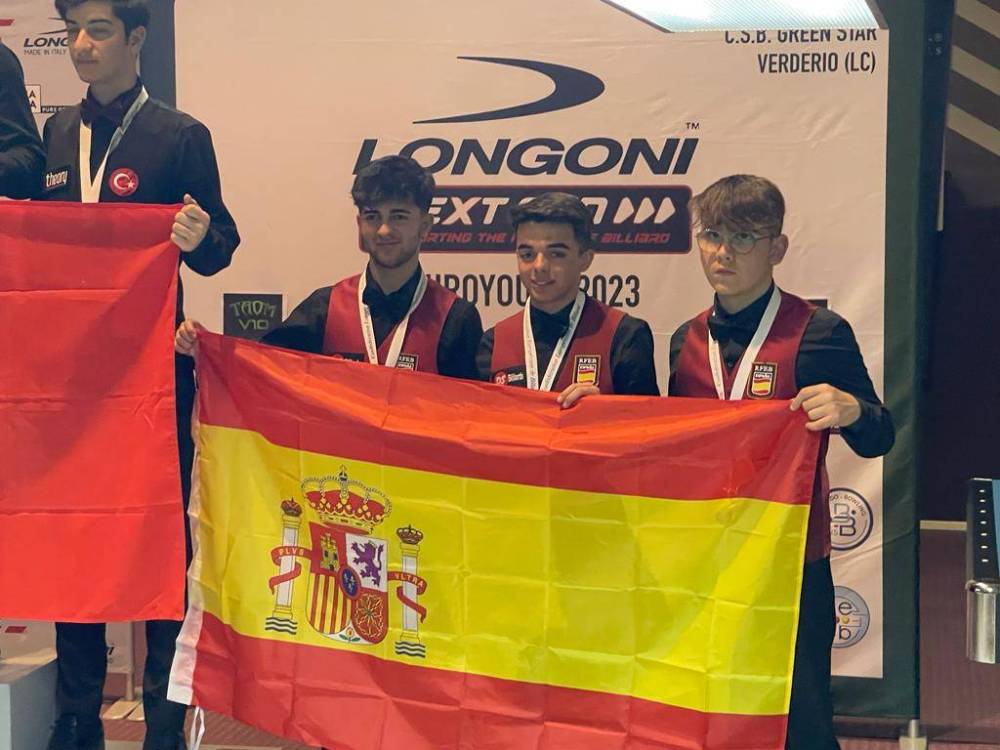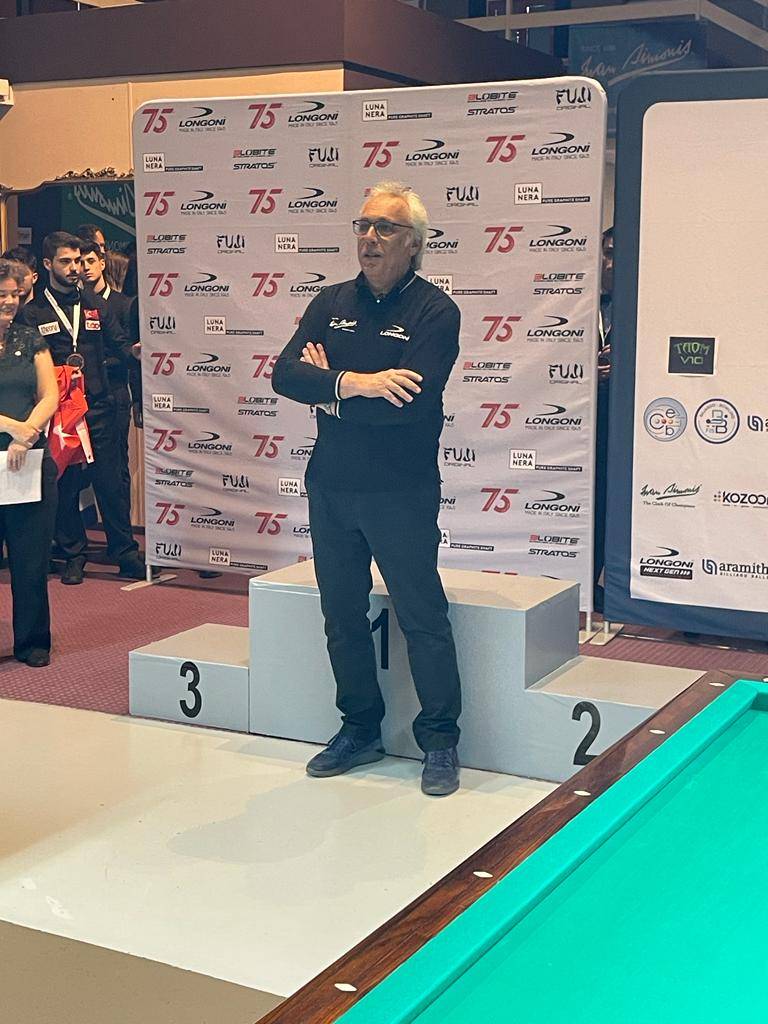 Back