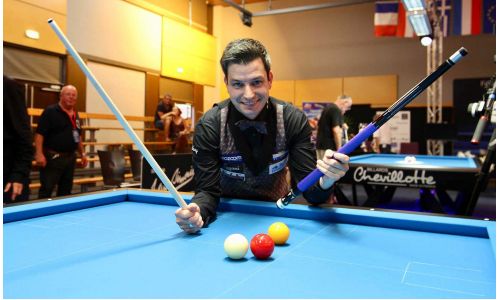 06/06/2022
The second European Championship in Montbrison closes these four days of amazing billiard establishing the new Champion in the balkline 47/2 discipline.
A perfect organization by the Club de Billard Montbrisonnais and a full venue with so many spectators ensured the success of this event.
The overall level of the competitors was incredibly high but Raymund Swertz from Netherlands ruled the tournament winning 3 times in a row in just one inning, out of 5 matches won, the first time to 200 points and then two times to 250 points in the quarter finals and in the semifinals. It's the second European gold in his career in this discipline, the first one was in Brandenburg 2013.
All tournament records have his signature: best general average, best match average, best run (104.54 - 250 - 250).
The silver medal goes to Raul Cuenca from Spain.
Bronze medals are awarded to Patrick Niessen (Belgium), the only one to come back home from Montbrison with two medals in his suitcase, and Marek Faus (Czech Republic).
Full results and classifications here.
Photo: Hervé Lacombe and Club de Billard Montbrisonnais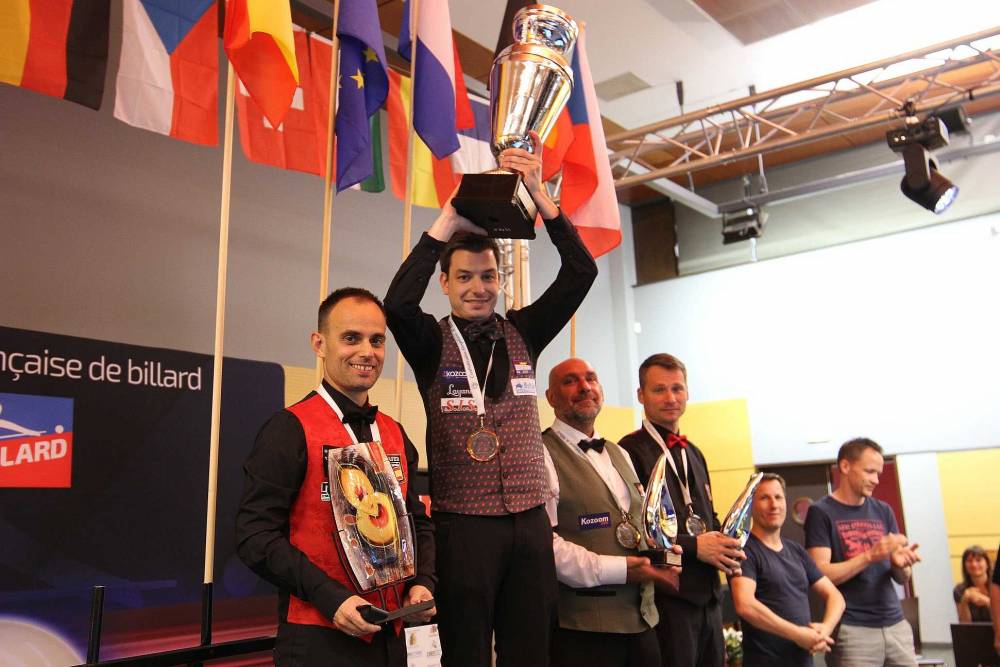 Back