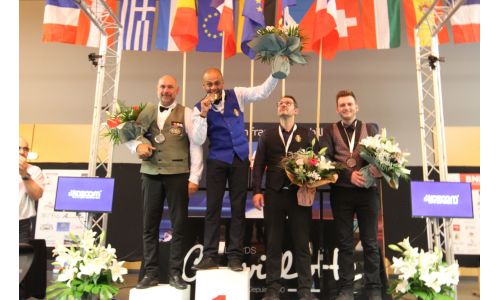 06/04/2022
The first of the two balkline European Championship has his new king. The French Willy Gerimont got the gold medal in the 71/2 discipline after an incredible match against Patrick Niessen (Belgium) that got the silver medal.
Bronze medals were awarded to Gert Jan Veldhuizen (Netherlands) and Olivier Careaux (France). Best overall average (59,60) for the Spanian Raul Cuenca eliminated in the qualification rounds.
The final was one of that matches that you will remember for a long time. Niessen started strongly with 115 points reaching the finish line of 200 points by first, Gerimont equalized with 63. The score was saying 200-200 in 6 innings so an extension was needed.
The first extension was another draw both scoring 20 points, in the second extension Niessen only scored 3 points and Gerimont could finally win and let his joy explode.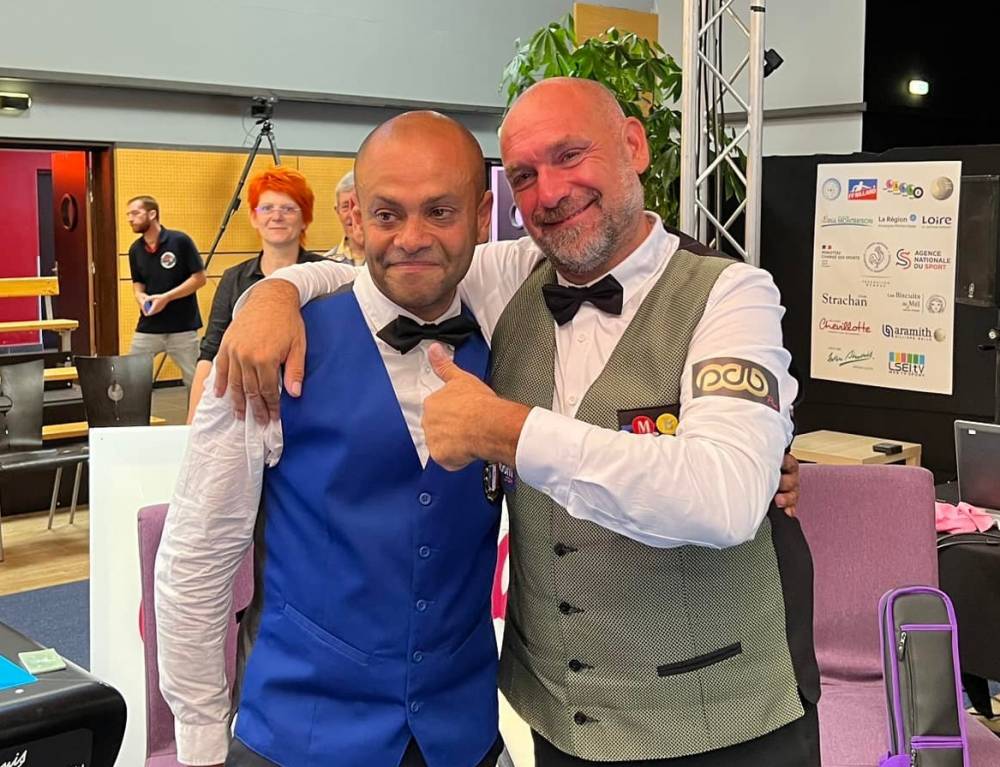 Back