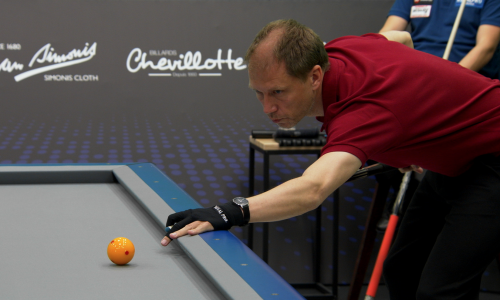 05/18/2021
Dion Nelin is the winner of group E of the Kozoom 3C Challenge Cup and joins the other 5 group winners for the final round.
The Danish player dominated the first day with a 6-1-1 score taking a decisive advantage. In the following 2 days the excitement grew as he faced counterattacks from the two opponents. Both Jose Maria Mas from Spain and the Frenchman Jérôme Barbeillon only succeeded in reducing the gap and in keeping the tension high but they did not treaten his final victory.
Three more group are to be played to fill the field of the 8 finalists.

Final score:
Dion Nelin 11 - 1,461 - 10
Jose Maria Mas 7 - 1,184 - 10
Jérôme Barbeillon 6 - 1,268 - 10
Group E Complete Final Results

Back