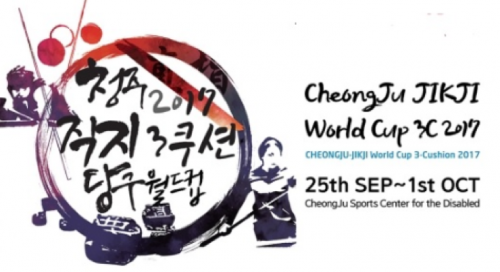 09/22/2017
3-Cushion - Cheongju (KOR) World Cup
The 5th 3 Cushion World Cup of 2017 will be held between the 25th of September and the 1st of October.
It is the first time that the city of Cheongju (KOR) will welcome the best players in the world.
149 players will be competing in this week long tournament.
In world rankings, 9 Europeans are in the top 10. Which continent will be crowned; Europe or Asia?
Legende photo: Kozoom

Back