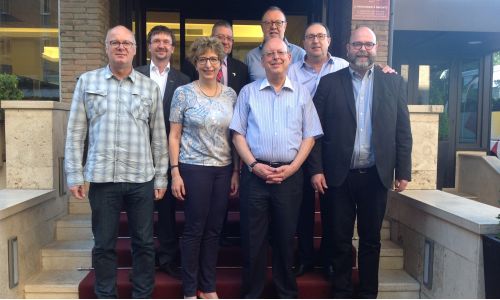 05/20/2017
The new president is Diane Wild - Switzerland. The new Secretary General is Pierre Reynaert - France. A new assessor is Benny Van Goethem - Belgium.
The CEB Board is constitued by Did Schintgen – Jean Pierre Guiraud - Diane Wild – Benny Van Goethem – Carlos Borrell – Rainer Selgrath – Gabrio Volante – Pierre Reynaert.
During this congress, the new discipline Eurokegel was provisory accepted for two years, in order to be confirmed in 2019.
The new board will meet very soon to precize the program of the four next years.
Special thanks to the FIBIS and the CONI for their invitation and the quality of their organization.
Pierre Reynaert Diane Wild
General Secretary President

Back