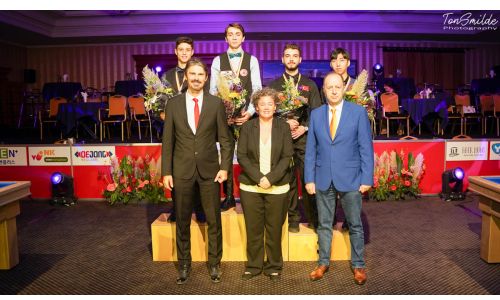 09/25/2022
No doubt that 2022 was a brilliant year for the young talented Turkish player.
After the European gold U17 3-Cushion on small tables here comes the title that all players hope for.
Burak Hashas, 16 years old from Istanbul, is the new 3-cushion World Junior Champion in Heerhugowaard (Netherlands).
Burak made a flawless final against the silver medalist, the Greek Dimitrios Seleventas that couldn't react to an early run of 8 followed by an exciting run of 12 in the 11th inning, the best of the tournament. No way to close the gap of 22 points at the break. The final score was 35 to 10 in 19 innings.
One bronze medal was awarded to another Turkish player, Denizcan Akkoca, eliminated by the hand of his golden countryman in a Turkish semifinal. The other bronze goes to the only Asian on the podium, Jun Sang Ko from Korea, eliminated by a great semifinal match by Seleventas.
The challenge between Asian and European young talents is finally won by the Europeans with 3 spots on the podium and only one for Asia.
All results on UMB website.
Photos by Ton Smilde.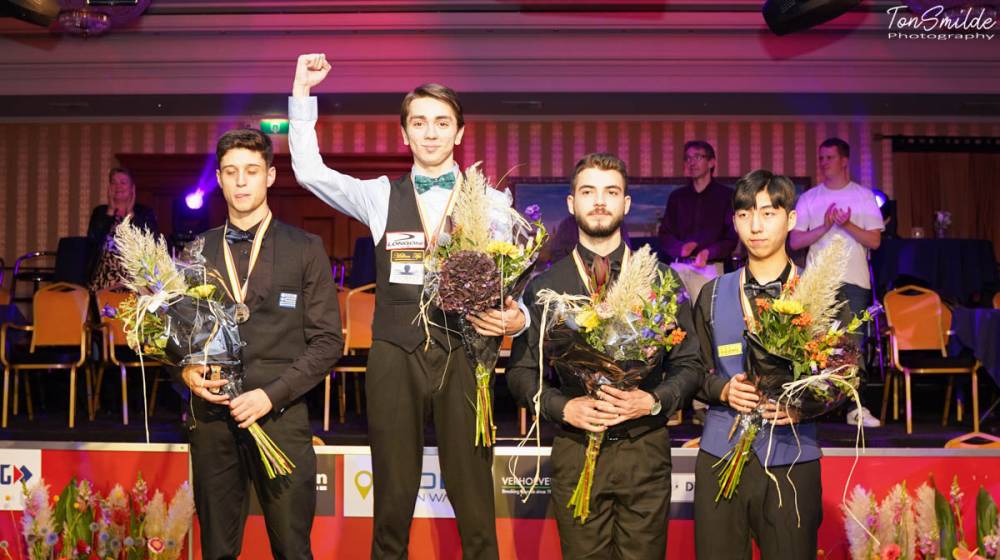 Back