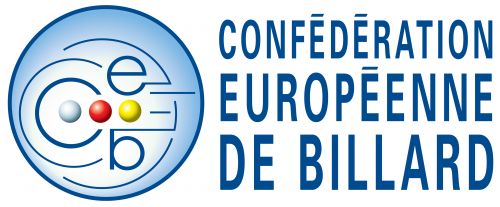 08/30/2018
Dear Sport Friends,

The CEB Sport-Rules are updated for the season 2018/2019 and published now on the CEB website.

Main changes:
- Youth:
o Creation of EC Biathlon (3C, 5P) U21 national teams
o EC Libre U19 is removed (only 4 nations in 2018)
o Adaptation of the number of players (from 16 to 24 for the EC 3C U21, from 8 to 12 for EC 5P U21, etc)
- European Championships for Ladies are back, with 24 players for 3-Cushion (instead of 16 for the Ladies Cup)
- A new system for Artistic, elaborated and tested with CEB top players from all Europe : much shorter games, more dynamic formula
- Simplification/clarification of some CEB rules.
Permissions to play for Coupes d'Europe: I tis now the deadline.
The Federations will have until
the 7th of September
to check/update the list on the CEB website. After that, no complaint/change will be accepted:
https://www.eurobillard.org/pages/permissions-33.html
Happy sport season to all !
Best regards
Pierre Reynaert
CEB Secretary General

Back