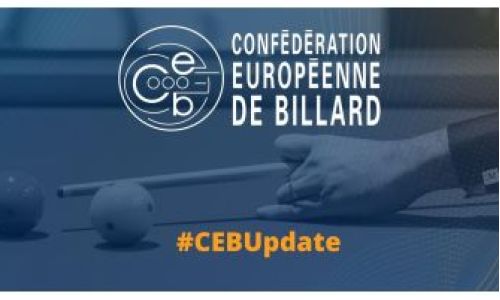 05/17/2023
CEB firmly condemns any recent fake news on social media, especially devious false information evoking an hypothetic agreement between CEB and PBA.
Here are the facts:
As you know, there will be very soon a meeting between UMB and PBA during the UMB World Cup in Vietnam, any agreement only being possible on the global level.
After that, in June, Mr Heejin Lee, CEO of the PBA, will come to Europe. CEB, together with some leaders of CEB national federations, will take this opportunity to meet and to listen to him, about PBA's intentions outside Korea.

Back