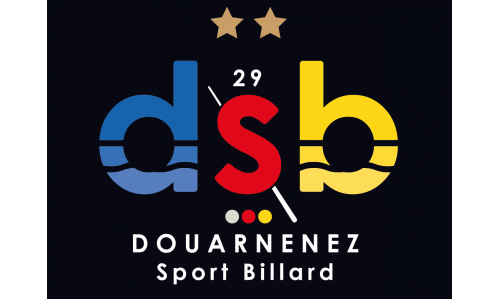 03/15/2020
Douarnenez Valdys complete their trilogy.
Mixed emotions ruled in the home of Douarnenez Valdys, where the home team won the third Coupe d' Europe in a row, beating the other French team of BC Oissel in the final. In the midst of the Covid 19 crisis, this billiard event was finished without spectators.
Douarnenez has quietly become the "new Etikon", the Dutch team that ruled this event for years. In 2020, the threesome of Raymund Swertz, Marek Faus and Greg le Deventec proved to be the strongest once again. They also won the title in 2018 and 2019. Surprisingly, both German teams (Hilden and Bochum) were eliminated in the group stage. In the semifinals, the threesomes of BC Soissons and CB Vic were sent home, which left BC Oissel (Gerimont, Gretillat, Petit) and Douarnenez to battle for the title. The 47/2 match was won by Raymund Swertz, who beat Gerimont in 4 innings. The score was leveled by Xavier Gretillat, one of the star players of the event, who beat Faus in 71/2. The 1-cushion match between Le Deventec and Petit was a toss-up at 104-85, but Le Deventec held his nerve and brought the title home.
Some of the best performances of the week: a 1-inning match in 47/2 by Swertz, a 1-inning and a 2-inning match by Gretillat in 71/2, and a fine 8-inning display in 1-cushion by Alain Remond.
1) Douarnenez Valdys
2) BC Oissel
3 and 4) BC Soissons and CB Vic
5 and 6) BC Hilden and BC Bochum
FINAL:
Douarnenez Valdys ✅ vs BC Oissel ❌: 4-2
Swertz R. - Gerimont W.: 250-14 (4 inn.) Series:165-6
Le Deventec G. - Petit J.: 120-108 (9 inn.) Series:34-42
Faus M. - Gretillat X.: 41-200 (2 inn.) Series: 41-152

Back