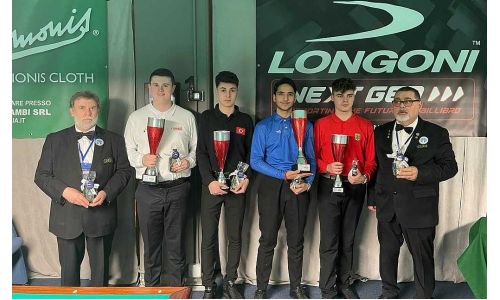 03/04/2023
The Italian young 5-Pins talent Federico Diciolla wins again in the 2nd Longoni Next Gen Grand Prix.
Because of a withdraw for family reasons the participants played a single round robin group and a final match.
Diciolla won all of his matches and met in the final with the runner up, the Danish Jonas Soendergaard, who only lost to Diciolla in the round robin group. Third place for the Nick Haake from Germany and Kara Ygit Baran from Turkey. Selahattin Ozkul ended up in 5th position.
The final match was a thrilling one. All the 5 sets to 60 points had to be played since both keep winning one set each. The match was closed only in the fifth and last decisive set that was in favor of the Italian for 60-46.
Diciolla is now strongly leading the Longoni Next Gen ranking with 80 points, followed by Soendergaard with 46 points, Haake and Ozkul at 32. The last event that will assign ranking points will be the European Championship 5-Pins U21. Best three at the end of the season will be awarded with a Wild Card in the European Championship 5-Pins Individual 2023-2024.
Results and ranking here.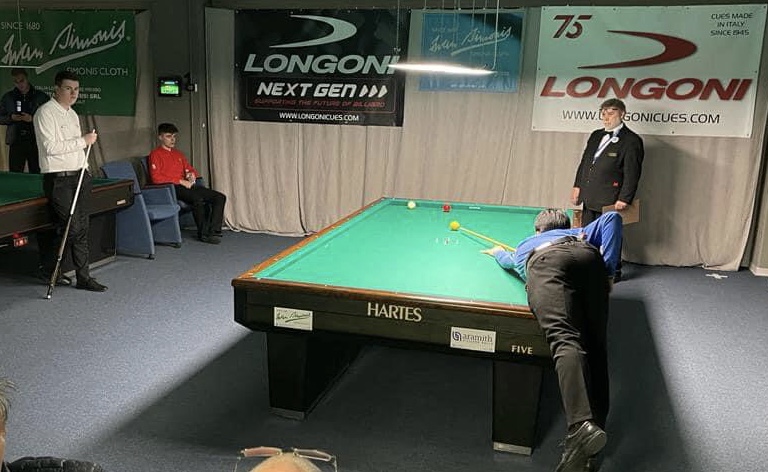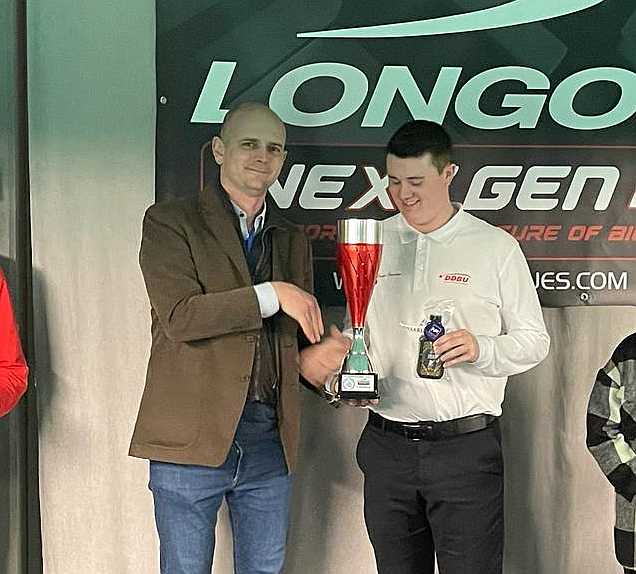 Back