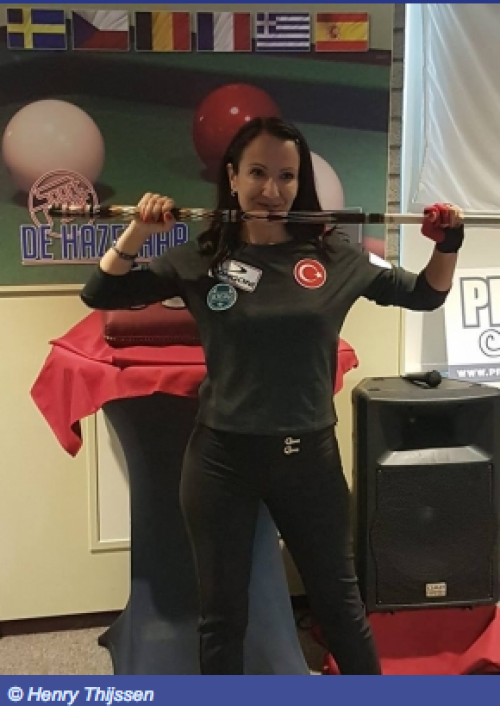 06/11/2018
Turkish national champion Gülsen Degener is the winner of the 2018 Ladies Cup, held in Rosmalen (the Netherlands). The 50-year old player upset the pre-tournament favorite Therese Klompenhouwer, beating her in a quality final: 30 – 24 in 28 innings.
Degener has won many second and third places on the international stage, but usually had to concede the win to either Orie Hida or Therese Klompenhouwer. This time however, she rose to the occasion and played a tactically superior final match that gave her the title.
"She was the better player today" conceded Klompenhouwer, who will now look forward to the next World Championships for ladies in September, in Izmir (Turkey).
Third place in Rosmalen were shared by Steffi Daske (Germany) and Helga Mitterböck (Austria). A total of 16 ladies from 11 countries participated in the event.
1. Gülsen Degener 0,767 – 5
2. Therese Klompenhouwer 1,104 – 9
3. Steffi Daske 0,529 – 4
3. Helga Mitterböck 0,429 – 3

Back