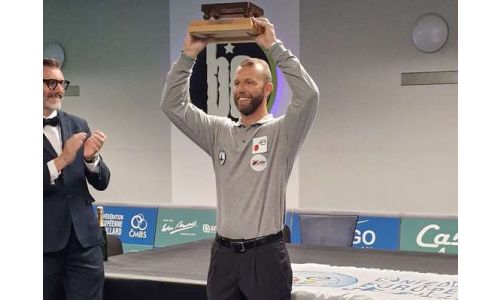 08/27/2023
The Italian top player Thomas Giovanni Primon wins the BC Kladno 5-Pins Event, for the second time in three editions of the tournament that is willing to become a two-year classic. Primon prevailed over the Belgian Peter Debaes by 4-0 in the final. A good result also for the Belgian after the win of the Coupe d'Europe with his club team, DOS Roeselare, in Ikast in June.
Primon never lost a single set during all the event, and this is a clear sign of his strenght.
Third position goes to the other Italian Alessandro Sticco and to the German Peter Kainberger.
A very nice and crowded tournament that showed a good growth for the 5-pins discipline, also with three ladies and the U-21 biathlon champion Jonas Sondergaard in the roster of the 40 players attending the event.

Back