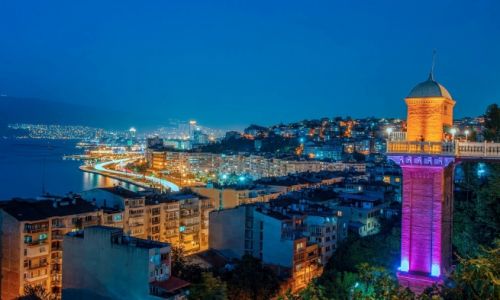 09/12/2018
Izmir, Turkey's third city, will be the center of the billiard world for a week. Two tournaments, both lasting three days, will be held back to back on the Anatolia coast. First, the Ladies World Championship, with Orie Hida from Japan as the defending champion, will be played on 18, 19 and 20 September. Immediately following it on 21, 22 and 23 September will be the Junior World Championship with Carlos Anguita from Spain defending his title.
In the Ladies event, most eyes will be on the title holder (Hida), the winner of the 2018 Ladies Cup (Degener), former world champion Klompenhouwer and the talented debutante from Cambodia: Sruong Pheavy. The ACC has not yet used its right to send a player. The CPB has four ladies in the field, one from Peru, three from Colombia. The ACBC sends a Cambodian, a Japanese and a Korean player. The CEB has representatives from the Netherlands, Germany, Denmark, Turkey (3), Austria and Belgium.
In four groups of four, play will be to 25 points with equalizing inning, a 40 second shot clock and two of the four players advancing to the K.O. stage, where matches will be to 30 points.
Group A: Hida, Jensen, Daske, Pheavy
Group B: Degener, Sandoval, Lalinde, Sakai
Group C: Klompenhouwer, Mitterböck, Castillo, Karakasli
Group D: Perez, Buelens, Kim, Fendi
The Junior championship will be played in the same format, only the matches in the K.O. stage will be to 35 points. The ACC has sent Mahmoud Ayman (Egypt). The ACBC sends two Korean players and a Japanese. From America, the CPB has two Colombians in the field. The remaining eight spots are taken by players from Europe's CEB. Given his phenomenal play in the World Cups, Myung Woo Cho from Korea has to be the tournament favorite. Title holder Anguita (Spain) and France's young guns Gwendal Marechal and Maxime Panaia may have other ideas about that. It promises to be an interesting week.
Group A: Anguita, Ayman, Panaia, Jensen
Group B: Marechal, Cho, Ocampo, Cebeoglu
Group C: D'Agata, Mercader, van Hees, Jang
Group D: Funaki, Vasquez, de Kok, Gungor.

Back