11/14/2023
SUNDAY 19th UPDATE
Today the 10th edition of the Lausanne Billard Masters reached the finish line.
In the women competition the Dutch star Therese Klompenhouwer dominated and finally won the trophy. The Japanese Yuko Nishimoto was the runner up. Charlotte Soerensen won the match for the third place against Jackeline Perez from Peru. Fifth place for Andrea Cardona (Colombia) and sixth for Jaimie Buelens (Belgium).
The artistic billiard challenge was decided by the best average. In the group round each player won one match each but the German player, Marvin Heinrich, had the best percentage of succedeed points thus taking the first place. Frenchman Michael Hammen finished second and Jop De Jong (The Netherlands) was third.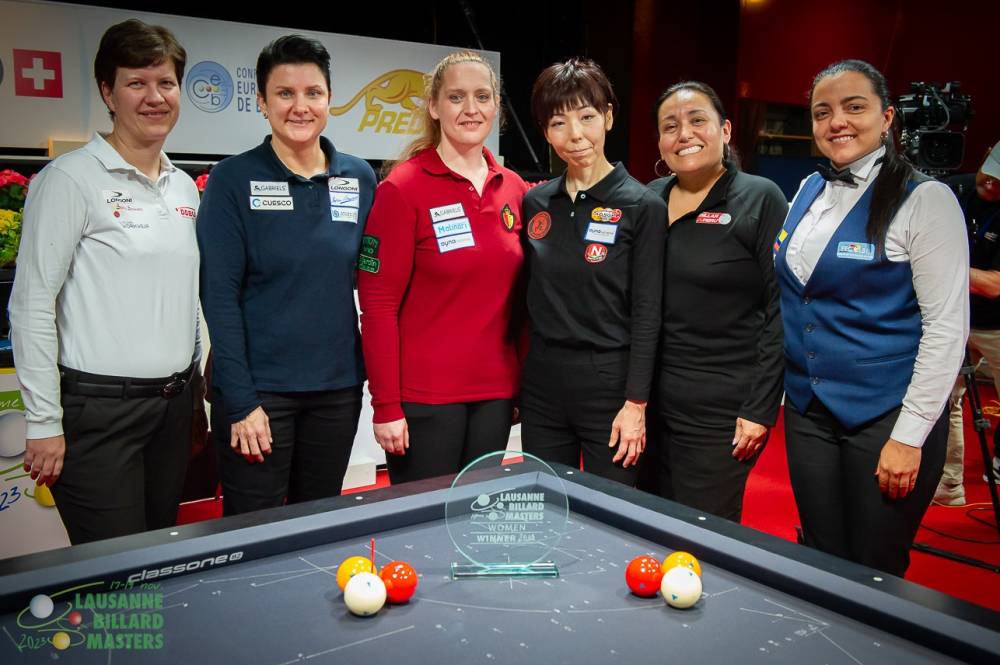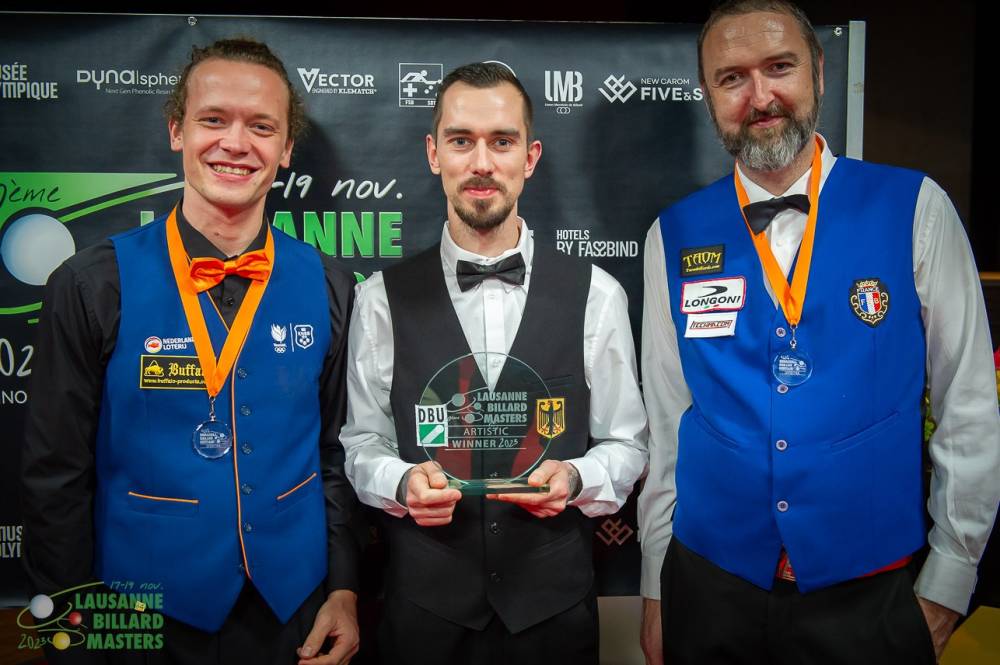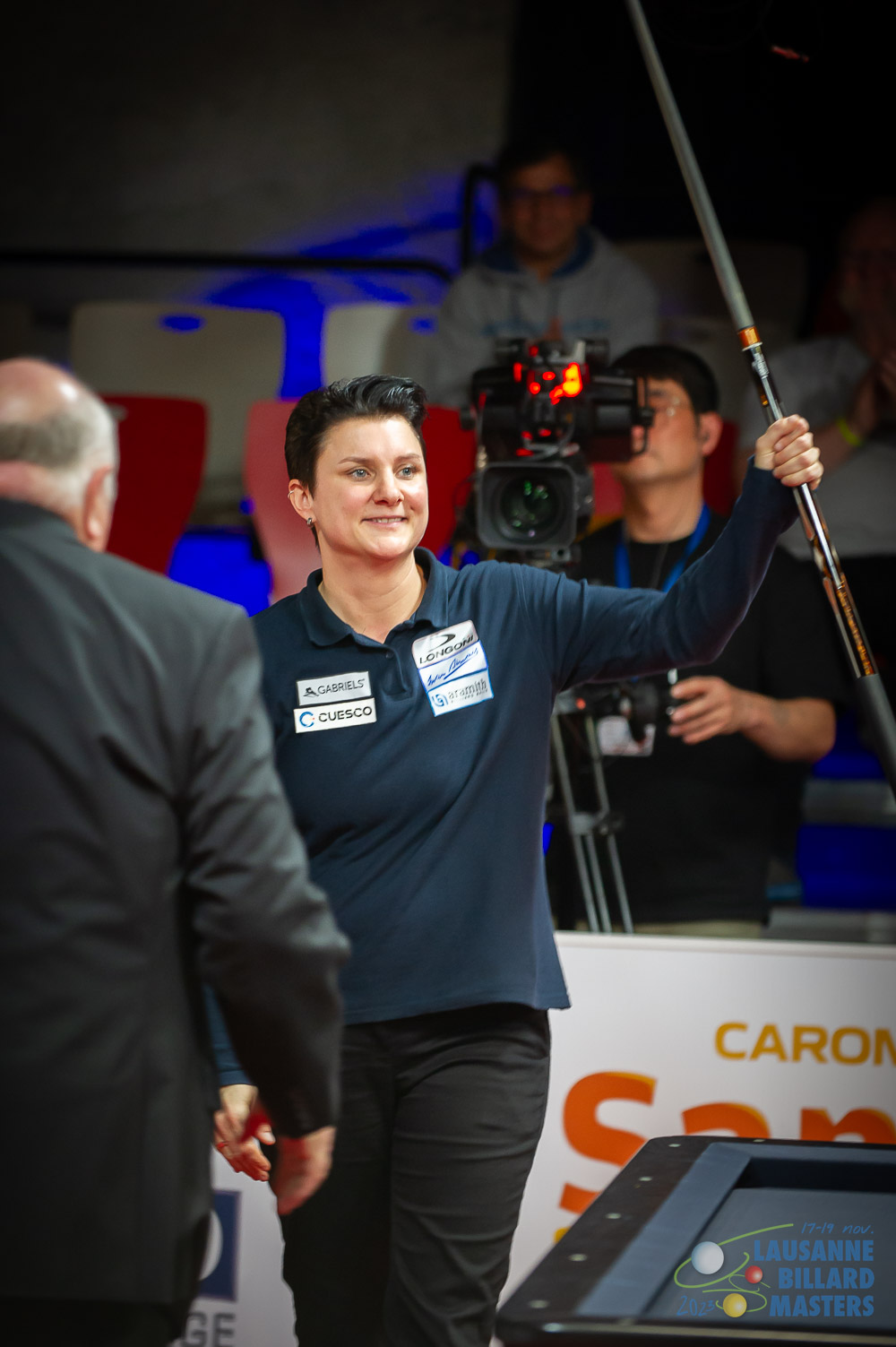 *********
FRIDAY 17th
The prestigious UMB invitation event in the Casino of Montbenon in Lausanne reached this season its 10th edition.
The set up of the venue is now ready to celebrate such an important milestone.
The main event is focused on a 3-cushion woman billiard competition where the 6 best players of the world will face each other.
The format is 2 groups of 3, then semifinals and final. Further matches will be played to decide 5th/6th position and 3rd/4th position.
Group A: Therese Klompenhouwer (The Netherlands), Jaimie Buelens (Belgium), Jackeline Perez (Peru)
Group B: Yuko Nishimoto (Japan), Charlotte Soerensen (Denmark), Andrea Cardona (Colombia)
At the same time an Artistic Billiard competition will show incredible shots to the audience.
Three of the best European artistic players will show up: Michael Hammen (France), Jop De Jong (The Netherlands) and Marvin Heinrich (Germany).
The 3-cushion group games will be played on Friday 17th starting from 13.00; the finals and the artistic competition are scheduled on Saturday and Sunday. Afreeca TV will broadcast the whole event; on Saturday and Sunday David Keller will do the commentary.
Click here for detailed information and time schedule: Depliant LBM 2023.
Read more on the event website: LAUSANNE BILLARD MASTERS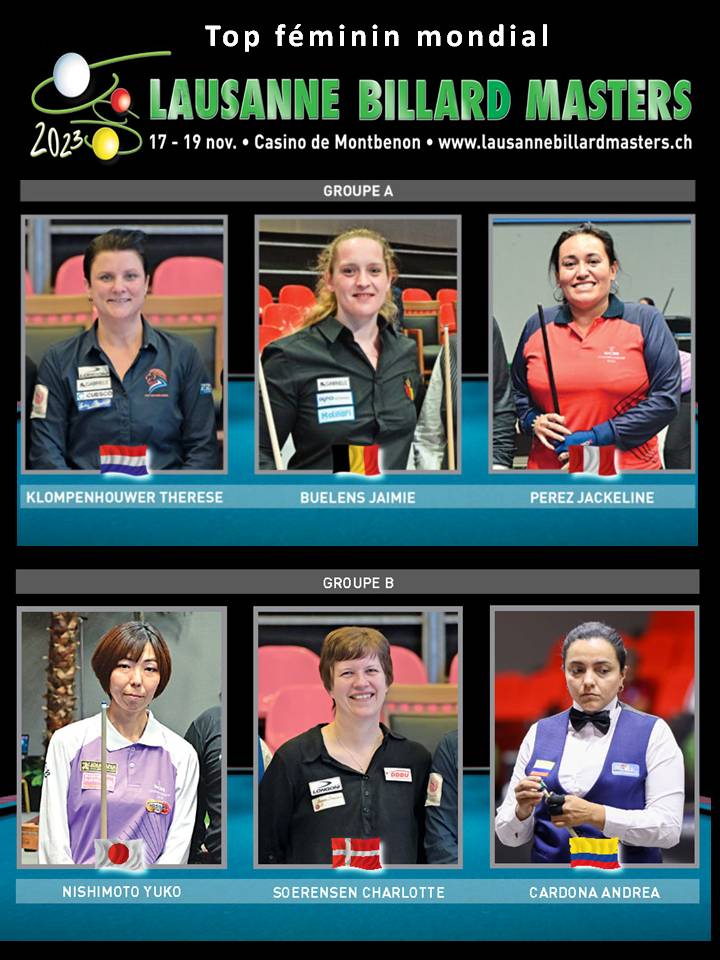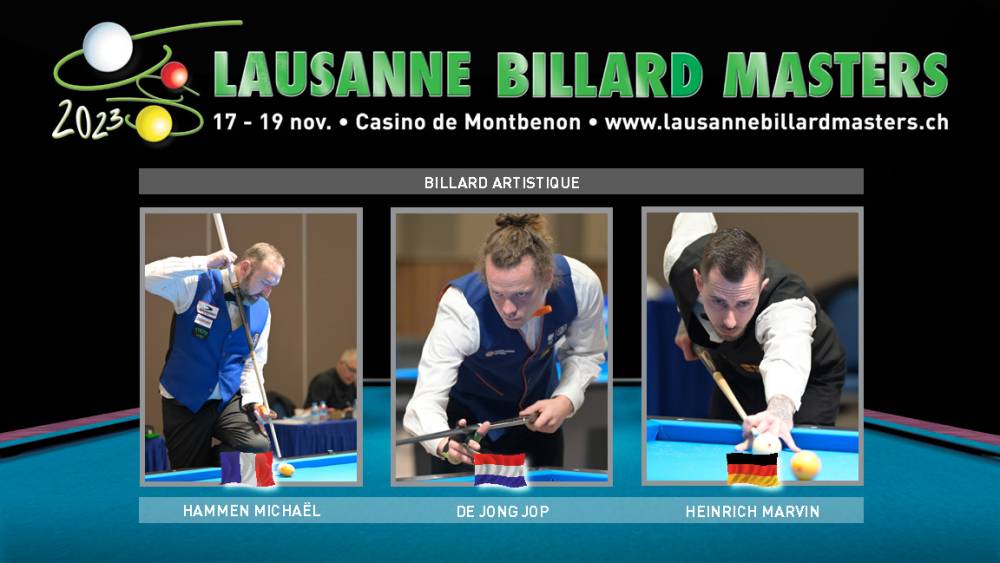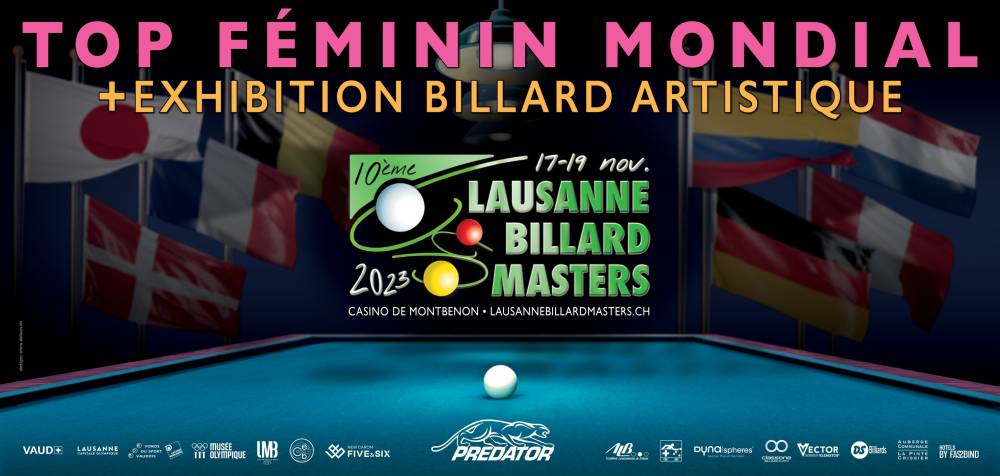 Back