08/07/2022
The last day of the European Championship 5-Pins Individual in Randers (Denmark) was a real thrilling one.
The first semifinal was between Kasper Kristoffersen (Denmark) and Toni Rosenberg (Germany). The outcome was a clear 3-0 for the Danish player who clearly overcome the German somehow not in a good shape today. In the other semifinal two Italians faced each other: Michelangelo Aniello and Paolo Marcolin. It was a very nice match where Aniello prevailed on Marcolin by 3 to 1.
What happened in the final match was amazing and exciting. Against all odds the Danish Kristoffersen showed an excellent game quality equalizing the set score to 2-2 and forcing the Italian to the fifth deciding set.
The two times European Champion Michelangelo Aniello finally won that last set and put an end to the dream of a Danish European Champion in front of his own fans.
Michelangelo Aniello got the gold medal and his third European title. Silver medal for Kasper Kristoffersen. Bronze medals for Paolo Marcolin (Italy) and Toni Rosenberg (Germany).
Many spectators crowded in to watch the competition filling the beautiful venue and creating a good ambience with their cheers. An high number of viewers followed the free live streaming from Kozoom with English commentary. The technical level of players is generally increasing all over Europe. A success under many points of view thanks to the flawless organization of DDBU (The Danish Billiard Federation).
Find out all the results here.
Pictures: Henrik Espensen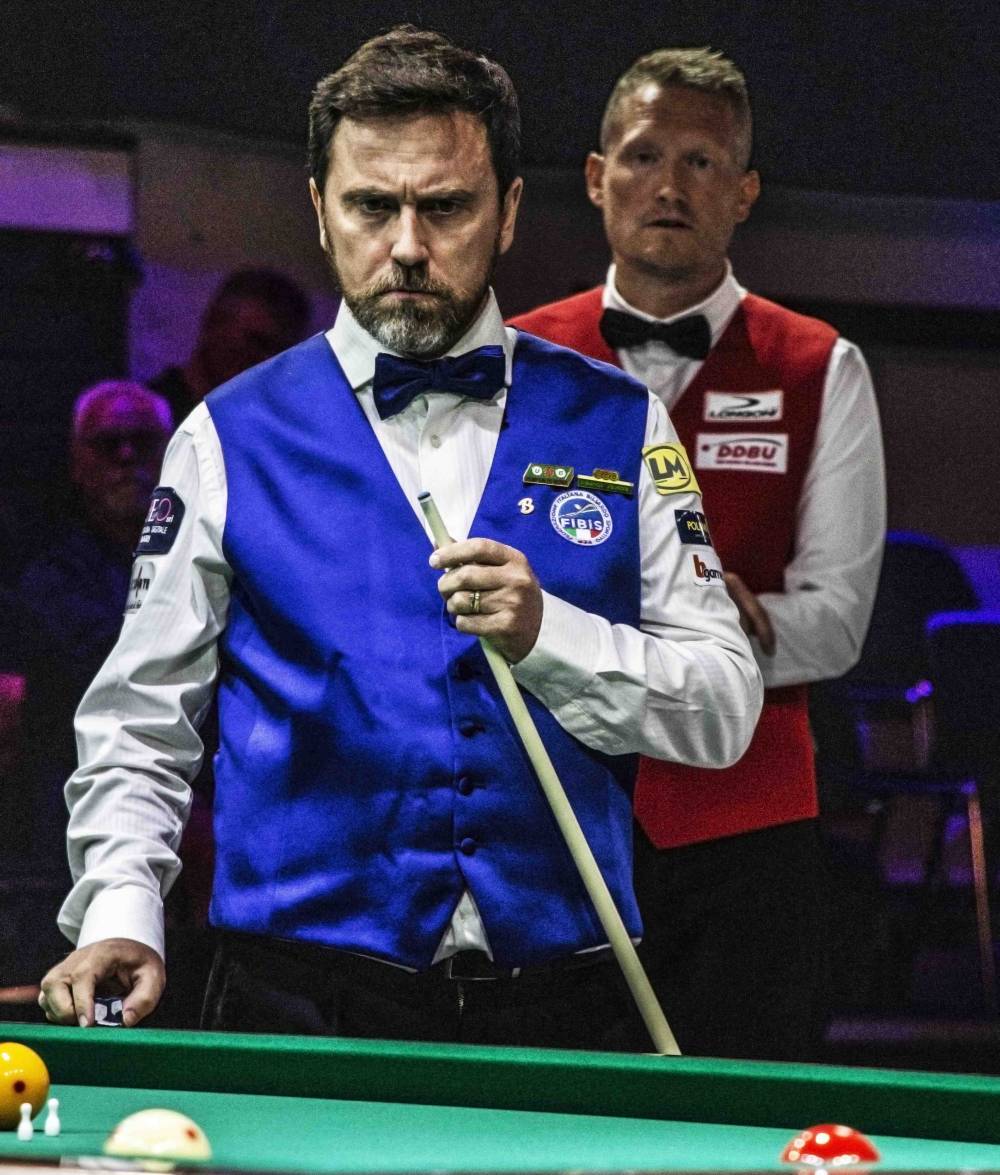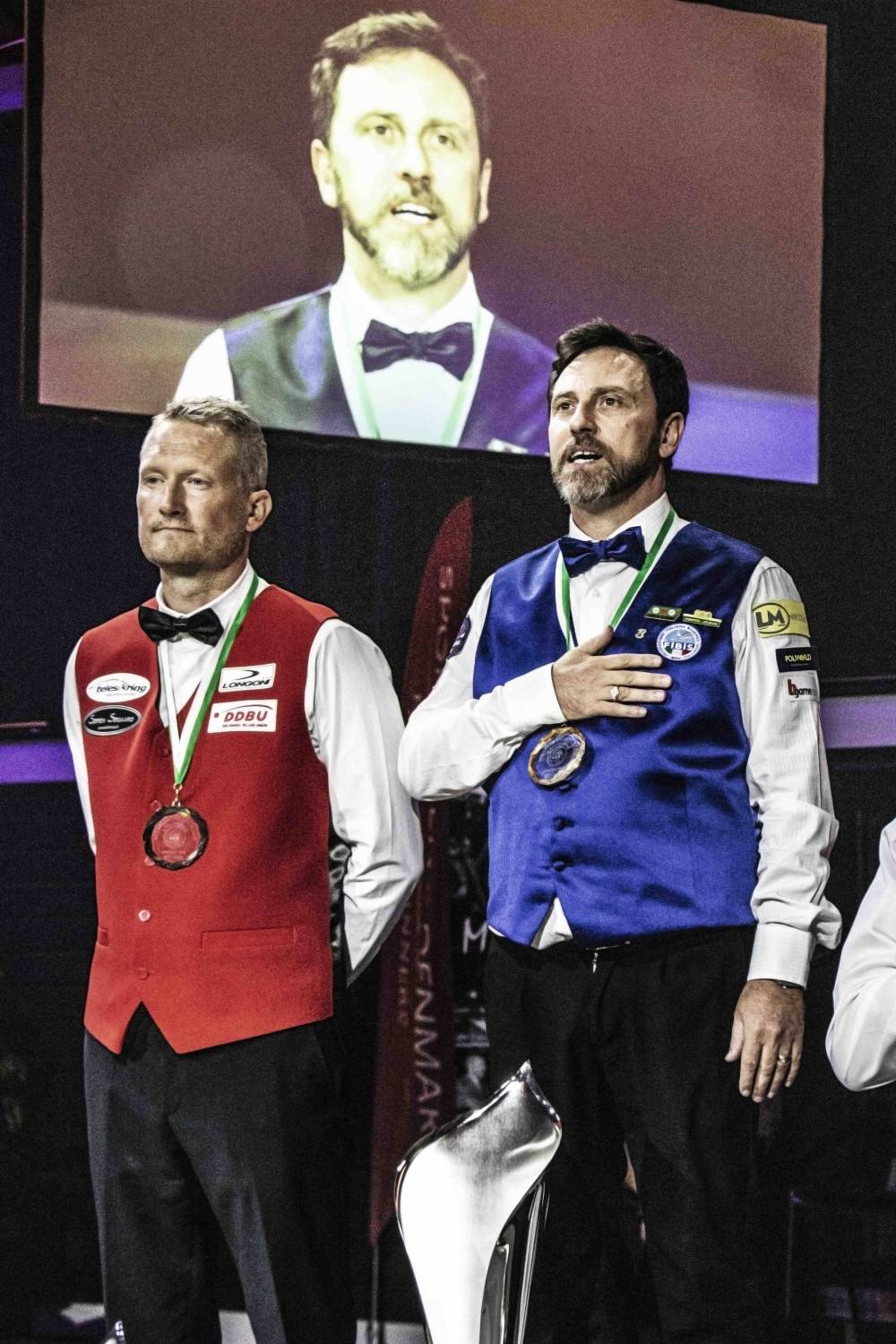 Back