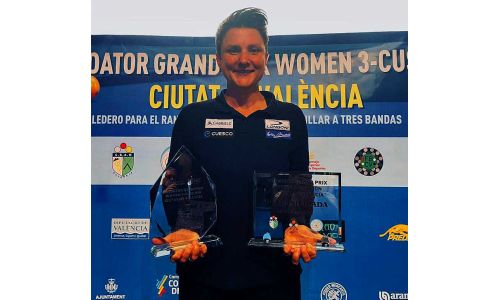 05/06/2023
In the beautiful venue of the Library Building of the Sports and Cultural Complex La Petxina, in the city centre of the Spanish city of Valencia, the first Predator GP Women 3-Cushion reached the end of the qualification stage. Charlotte SøRENSEN stands in the first place after the qualifications followed closely by Therese KLOMPENHOUWER. Spanish champion Estela CARDOSO is third.
The 6 group winners are qualified to quarter final plus two best seconds.
Group winners:
Group A: Therese KLOMPENHOUWER, 0,824 (The Netherlands)
Group B: Charlotte SøRENSEN, 0,833 (Denmark)
Group C: Guzin Mujde KARAKASLI, 0,700 (Turkiye)
Group D: Estela CARDOSO, 0,781 (Spain)
Group E: Mirjam PRUIM, 0,600 (The Netherlands)
Group F: Karina JETTEN, 0,714 (The Netherlands)
The two best seconds according their general avg are qualified to quarter finals:
Marianne MORTENSEN, 0,550 (Denmark) and Katja TITZE, 0,534 (Germany)
Best run so far by Therese Klompenhouwer and Karina Jetten: 8 points. Best match average so far by Charlotte Sørensen and Therese Klompenhouwer: 1,041
Quarter finals matches are therefore decided and scheduled for tomorrow morning Sunday May 7th at 9:30:
1-8 SøRENSEN - TITZE
4-5 JETTEN - KARAKASLI
3-6 CARDOSO - PRUIM
2-7 KLOMPENHOUWER - MORTENSEN
****UPDATE! Monday 7th
Three of the quarter finals matches were clear victories: Sørensen, Klompenhouwer and Jetten easily overcome their opponents with big gaps. Cardoso and Pruim fought point by point in the last quarter final match then a final sprint allowed Cardoso to won. Two Dutch ladies, one Danish and one Spanish reached the semifnals.
Semifinals matches:
12:30 - Sørensen vs Jetten
14:30 - Klompenhouwer vs Cardoso
Charlotte Sørensen was the first to reach the final: she won a tough and tactical match against Karina Jetten. Therese Klompenhouwer outplayed Estela Cardoso in the second semifinal.
The final is scheduled at 17:30.
Charlotte Sørensen vs Therese Klompenhouwer
The final was a tense match and excitng match. Therese takes the lead in the first part of the match (19-11 in 16 innings) but Charlotte fought back after the break balancing the score on 21-21 in 22 innings. Then it was Klompenhouwer turn to sprint with some short runs and win the match by 30-23 in 26.
First place for Therese Klompenhouwer, second for Charlotte Sørensen, third places Karina Jetten and Estela Cardoso.
With this results both Therese Klompenhouwer (169) and Charlotte Sørensen (121) are strongly holding the first two position in the CEB 3-Cushion Ladies Ranking. Cardoso reaches 5th place and Jetten rises from 39th to 22nd position.
Find all results on CEB info page
Live streami provided by Kozoom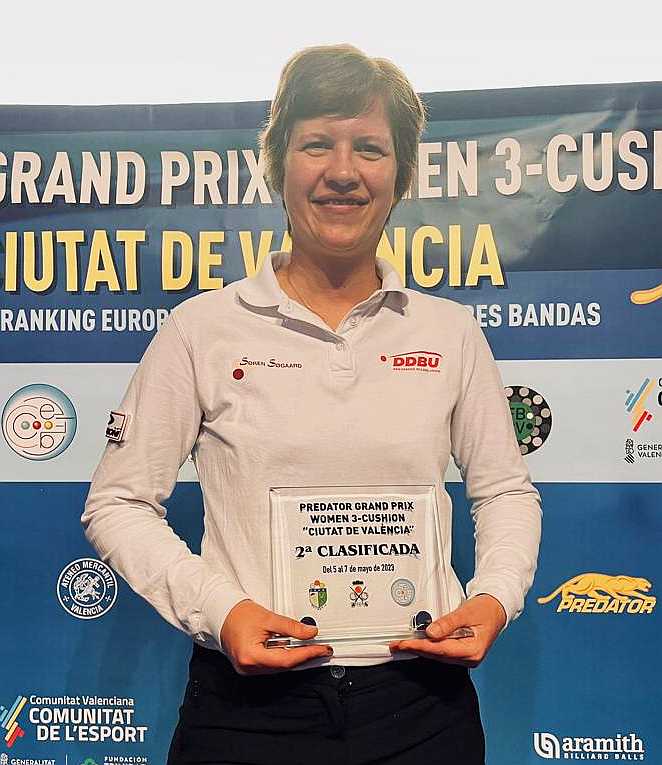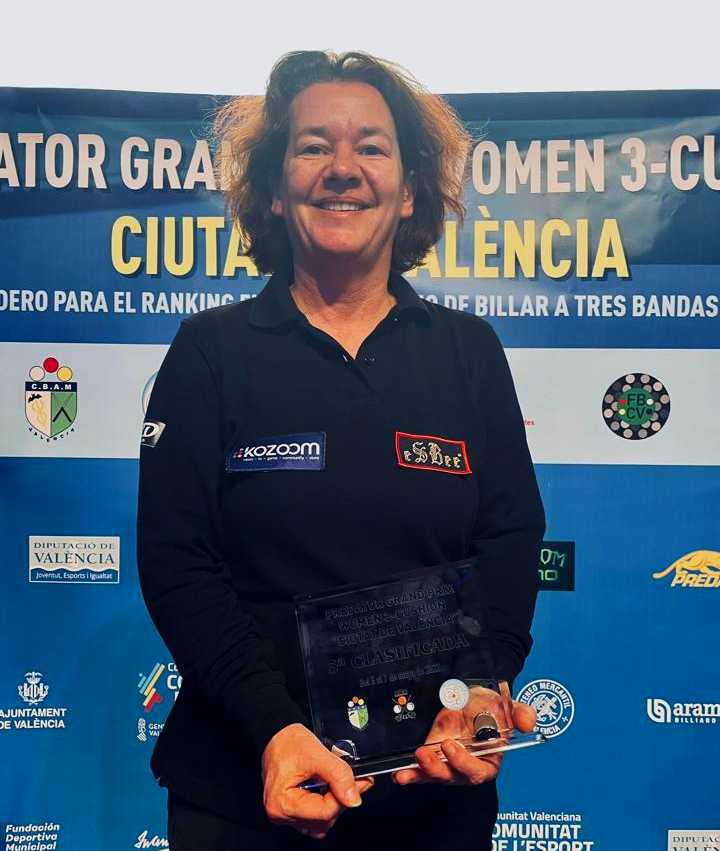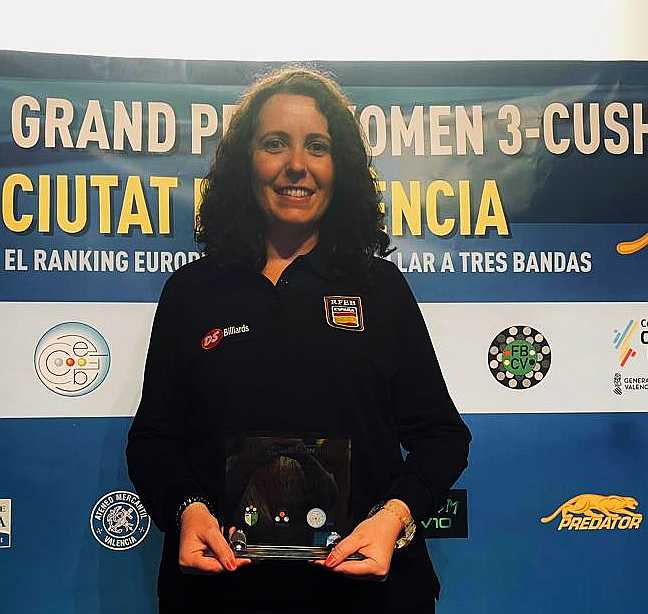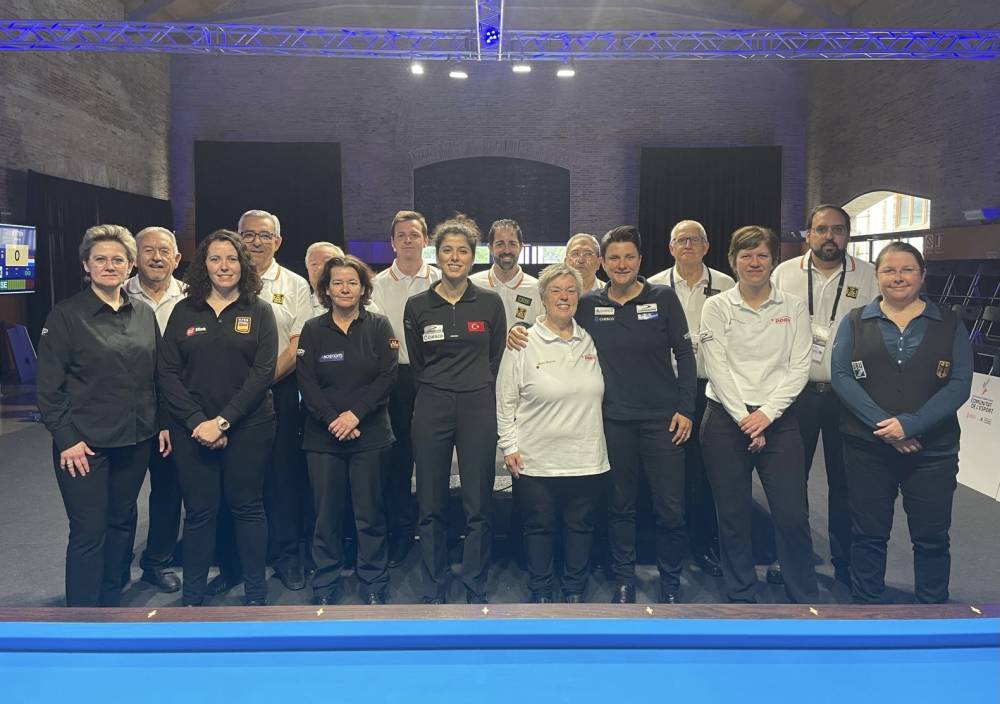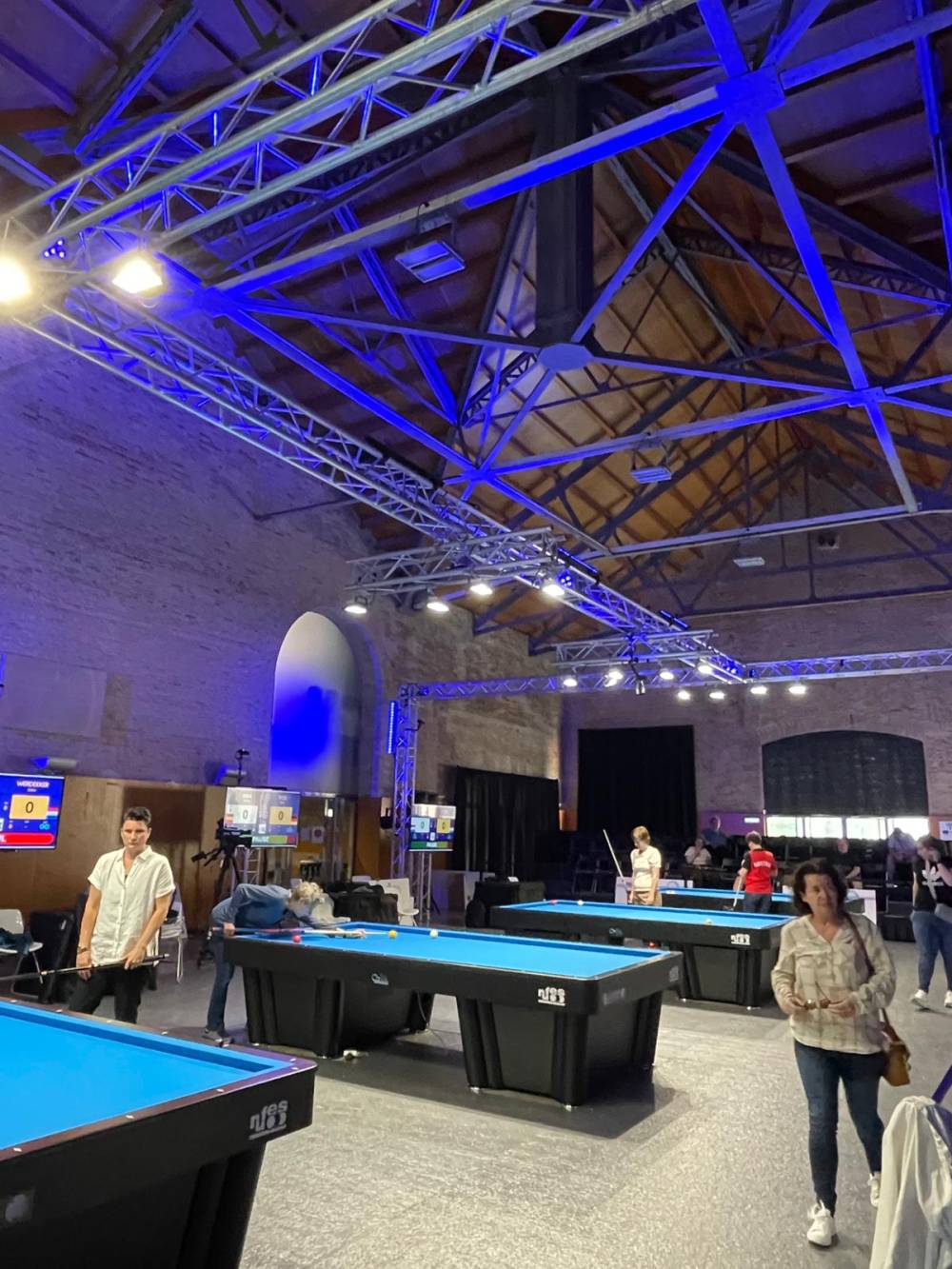 Back