05/02/2023
The first Predator Grand Prix Women 3-Cushion "Ciutat de Valencia" is ready to begin on Friday 5th.
The event is supported by Predator and is organized by the CB Ateneo Mercantil under the auspices of the Valencian Federation, RFEB (Real Federacion Española de Billar) and CEB. The venue is the Library Building of the Sports and Cultural Complex La Petxina, in the city centre of the Spanish city.
Spanish municipal and sport authorities have greatly supported this important new competition.
In a press conference held earlier today, this CEB Grand Prix was presented to the public.
CEB and its partners and sponsors (Simonis, Aramith, Taom) are greatly committed to the development of top level women billiard competitions and this is a great opportunity towards this task. Thanks to the support from Predator, this Grand Prix will be followed by a second similar event that will take place in the BC Weywiesen in Bottrop (Germany) from 23rd to 26th June 2023. Both events will assign points in the CEB 3-Cushion Ladies Ranking. At the end of this sport season, the best two athletes in the CEB ranking will be awarded with a Wild Card for the European Championship Individual of the next sports season.
CEB President Diane Wild said: "We are really excited with the launch of these new Grand Prix women. We thanks Predator for the support given and the Real Federacion Española de Billar for the organization effort. One of our goal is to improve women participation in top level billiard and this looks like a very good starting point."
24 among the best European women athletes representing 8 National Federations are expected in the playing arena. They will play a qualification round divided in 6 groups of 4; 6 group winners and 2 best seconds will advance to the quarter finals. The final KO rounds will take place on Sunday 7th. The favorite for the final victory is the current and multiple European and World Champion Therese Klompenhouwer from The Netherlands, but the other opponents will not stand there simply watching.
Pictures: Counselor of sports City of Valencia, President of RFEB, President of Valencian Federation, President of CB Ateneo Mercantil, player Susanna Riera, Fernando Requena (Organizer).
Results will be available on CEB info page
Live streaming by Kozoom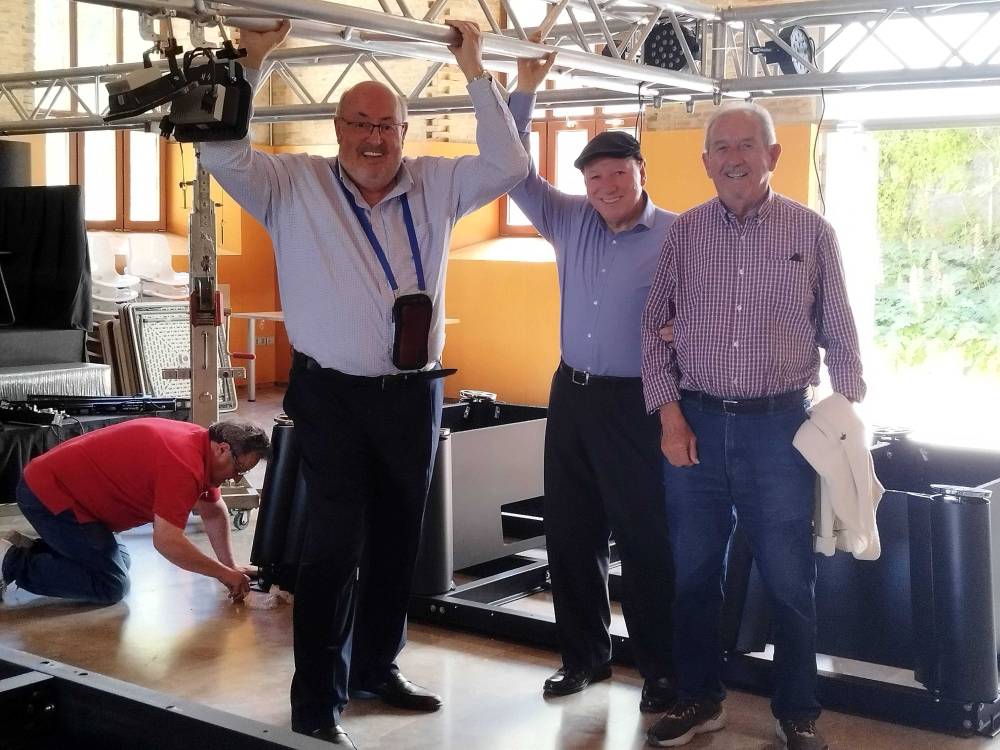 Back