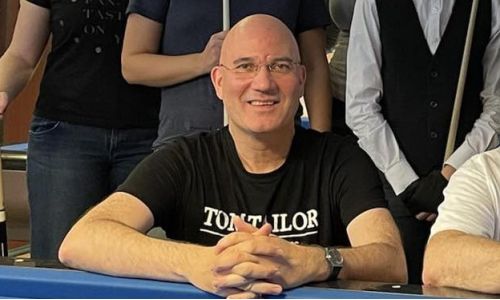 09/08/2022
This weekend, the CEB is organizing a second 3-cushion training camp for ladies, with veteran professional player Martin Horn from Germany as head coach. The camp will be held in Wedel, Germany on Sep 9-11, with 6 participants: Irena Michálková from Czech Republic, Arzu Gok from Turkey, Karina Jetten from the Netherlands, Monika Steinberger from Austria, Martine Goetkint from Belgium and Yenny Bajtner from Sweden.
"I am very proud that the CEB gives me the trust to be the head coach of the ladies workshop for a third time", says Martin Horn. "It's a great pleasure to work with the ladies and give them some of my knowlegde to help them progress. With the club of Wedel we have found a fantastic host and I'm looking forward to a productive weekend."
The first training camp was held last weekend in Rosmalen, the Netherlands, also with 6 participants and Therese Klompenhouwer as head coach. The camp was a big success and a promising step forward in the development of ladies 3-cushion.
The World Championship 3-cushion Ladies is organized 20-22 Sep in Heerhugowaard, the Netherlands, with 24 women from all over the world competing for the title. All information about the tournament can be found on the UMB website, https://www.umb-carom.org/PG344L2/Union-Mondiale-de-Billard.aspx

Back