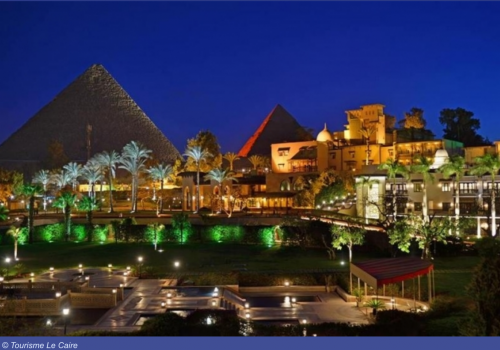 09/29/2018
They are getting into their fifties, but they are still so good. Caudron, Merckx, Zanetti, Jaspers, Blomdahl, Sayginer and the youngest of the bunch: Sánchez: all among the top favorites for the 2018 world title. As if that is not enough, the European delegation also has the likes of Tasdemir, Coklu, Bury, Legazpi, Carlsen, Leppens, d'Agata, Christoforou, Kahofer, Celik, Jaeschke, Hajek, van de Ven Pennör and Kasidokostas to defend the CEB's colors.
The players with a top ranking, the wild cards, those selected by their confederations, the international team of referees and even the UMB board will be present in full numbers next week in Cairo. The world of 3-cushion will crown a new world champion, and look on with interest as the UMB will move forward during their congress.
Cairo has a special place in 3-cushion history. This is the fifth championship in that historic city, and let's not forget that the first ever 3-cushion champion was Edmund Soussa from Egypt. This event may be the best yet: the venue has a direct view of the famous pyramids.
Forty-eight players divided into 16 groups will battle it out for the title. Frédéric Caudron is the current world champion, but – as we all know – this event is not known for back-to-back titles. The last player to retain his title was Blomdahl (1991 – 1992). Since then, we've seen the cup change hands every single year.
It's next to impossible to point to a favorite, certainly all sixteen group leaders are capable of going all the way. Here are the groups:
Group A: Frédéric Caudron, Arnim Kahofer, Mohsen Fouda
Group B: Eddy Merckx, Erick Tellez, Murat Celik
Group C: HaengJik Kim, Guido Sacco, Filippos Kasidokostas
Group D: Marco Zanetti, Ahmed Abdallah, Christakis Christoforou
Group E: Dick Jaspers, Dustin Jäschke, Robinson Morales
Group F: Jung Han Heo, Mohamed Abdin, Yusuke Mori
Group G: Sung-Won Choi, David Pennör, Hyun Min Seo
Group H: Jae-Ho Cho, Riad Nady, Ruben Legazpi
Group I: Murat Naci Coklu, Tonny Carlsen, Jose Juan Garcia
Group J: Torbjörn Blomdahl, Pedro Piedrabuena, Radovan Hajek
Group K: Sameh Sidhom, Anh Vu Duong, Alexander Salazar
Group L: Quyet Chien Tran, Minh Cam Ma, Alessio D'Agata
Group M: Dani Sánchez, Dong-Koong Kang, Pedro Gonzalez
Group N: Nguyen Quoc Nguyen, Jérémy Bury, Harrie van de Ven
Group O: Semih Sayginer, Eddy Leppens, Juan Patino
Group P: Tayfun Tasdemir, Dinh Nai Ngo, Yasser Shehayeb.
Play in Cairo starts on 2 October at 12.00. The final is on 6 October. All matches can be followed on Kozoom.

Back