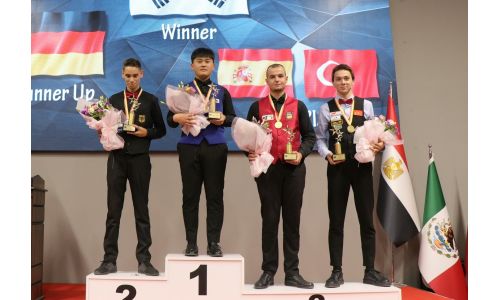 09/16/2023
UPDATE:
The new World Junior Champion is Myeong Gyu Ho from Korea. He won an extremely tense match against Amir Ibraimov (Germany) who takes home a silver medal. It was an uncertain match until the last shots. 35-33 in 37 inning was the final score.
The two semifinals were both world class exciting matches with very high averages. Ibraimov won Burak Hashas by 35 to 23 in 21 while Ho won Daniel Sainz Pardo (Spain) by 35-20 in 15 innings.
Burak Hashas (Turkiye) and Daniel Sainz Pardo (Spain) were awarded with the bronze medal.
We congratulate with all these young champions that showed us brilliant performances.
******
Today the 4 semifinalists of the 14th World Championship 3-Cushion Juniors in Ankara are finally known.
The CEB young athletes reached a good result with strong performances, with 3 representatives that will take a place on the podium.
Burak Hashas, the title holder from Turkiye, will play the German Amir Ibraimov.
Daniel Sainz Pardo from Spain will face M.G. Ho (South Korea).
In the quarterfinals Nathan Duriez (France) and Goncalo Santos (Portugal) have been eliminated respectively by Amir Ibraimov and M.G.Ho.
Semifinals matches are scheduled tomorrow at 11:00 and 13:00 local time. Good luck to our athletes!
Results and link to live streaming on UMB website.
Foto: Five&Six and Turkish Billiards Federation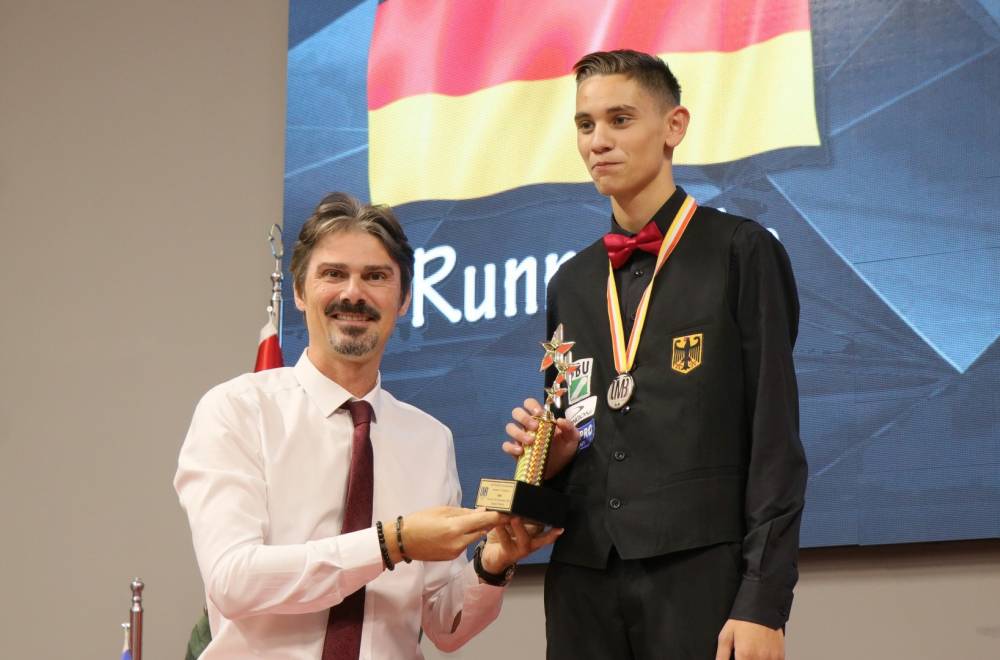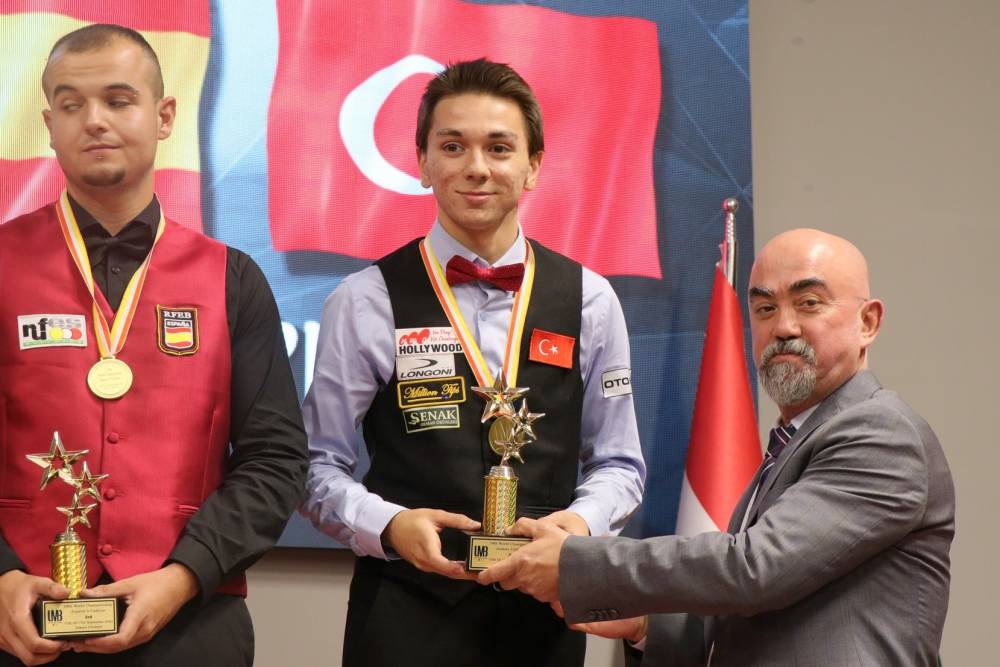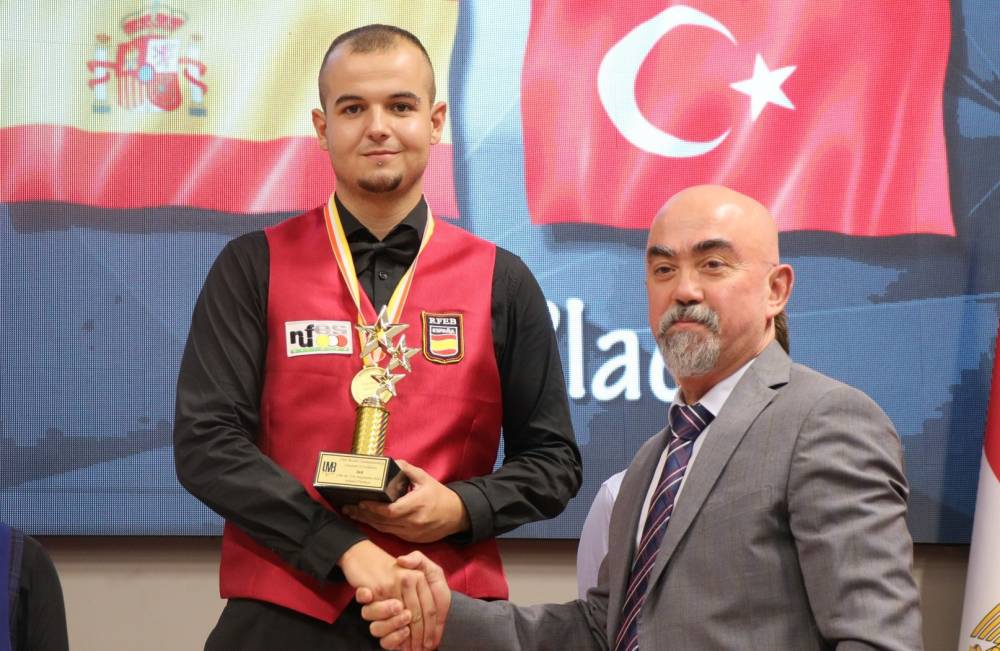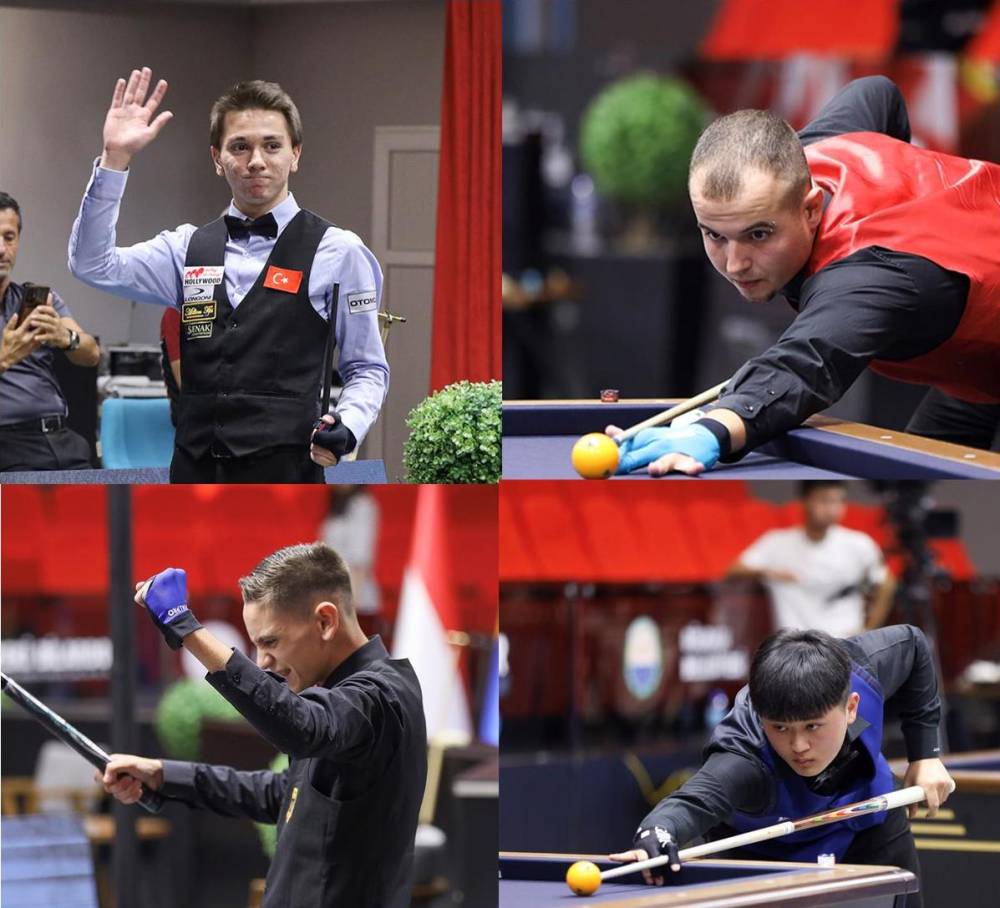 Back