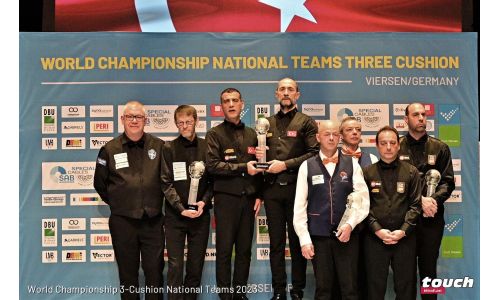 03/09/2023
The podium in Viersen was an all-European one.
Tayfun Tasdemir and Semih Sayginer won the third World Championship for National Teams in a row for their country.
Sweden team made up by Torbjörn Blomdahl and Michael Nilsson got the silver medal.
Bronze for Spanish duo Daniel Sanchez and Ruben Legazpi and The Netherlands team made up by Dick Jaspers and Jean Paul de Bruijn.
Read more on UMB website.

Back