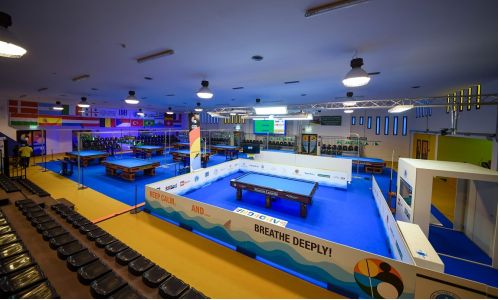 09/19/2022
The 25th World Championship 5-Pins Individual Open is ready to start in the Padiglione Fieristico Expo of Calangianus, a city in the Italian region of Sardinia. A total of 64 players are joining this competition: 48 players have been nominated by the respective National Federations while 16 players had to survive through international qualifications held here in Calangianus few days ago and in South America. In the main tournament 8 groups have been formed and the best 4 from each group will advance into last 32 round.
The defending Champion is the Italian Davide Ciro Rizzo that won the title back in 2019 in Pistoia.
First matches are scheduled tomorrow morning at 10:30, the final will be Saturday 24th.
UMB news link. (daily updates, links to official results and live score)
Live streaming on FIBiS Billiard Channel.

Back