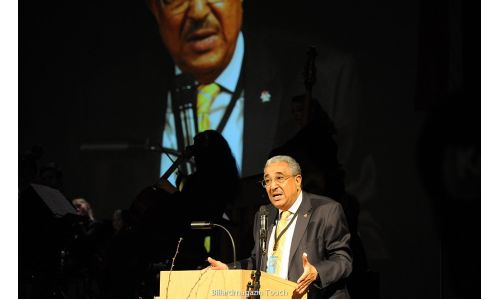 03/15/2019
World Championships started
On Thursday morning this year's 3-Cushions Team-Worldchampionships did start. For the 33rd time the global champions will be searched and found. Since 1990 the event is hosted by the City of Viersen/Germany.
The title holders are Sung Won Choi and Dong Koong Kang vom Korea. In total 16 teams traveled to Germany to play for the world title. The final will take place on Sunday afternoon, 2:00 p.m.
The event was opened today by Mr. Farouk Baki, the president of the "Union Mondiale de Billiard", the worldwide Billiards Federation. Also Mr. Helmut Biermann, the president of the "Deutsche Billard-Union" welcomed the players and spectators. Besides that the mayor of the City of Viersen, Mrs. Sabine Anemüller, held a short speech were she mentioned the long history of the World Championships in the small German City close to the Dutch boarder.
Further Links:
WC Website: http://viersen.billiard-worldchampionship.org/
WC media site: https://germantour.net/dreiband_wm_viersen_2019_media_tool_en.asp
WC magazine: https://germantour.net/upload/Viersen_2019.pdf
Responsible for WC public relation:
Achim Gharbi
Email: achim.gharbi@touch-magazine.net

Back