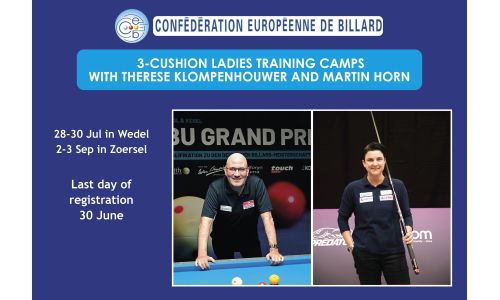 05/23/2023
CEB is proud to announce two new 3-cushion training camps for ladies.
Martin Horn will be the coach of the first camp in Wedel (Germany) from 28th to 30th July. Therese Klompenhouwer will take care of the second camp in Zoersel (Belgium) in September 2-3.
12 spots are available. Registrations by National Federations.
Read and download this pdf for full details and registration form. --> Click to download

Back