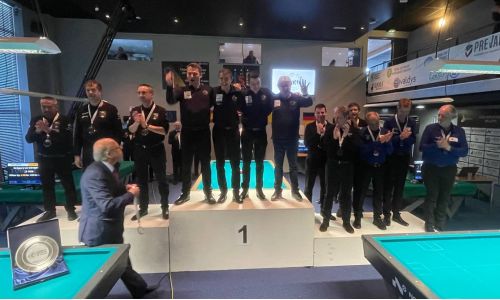 03/26/2023
The team of Douarnenez Sport Billard conquered his fourth Coupe d'Europe Classic in a row.
French teams supremacy was shown in the competition with all the three French representatives in the podium.
In front of his many cheering fans the home team and title holders won the final match againts the challengers of BCCO Ronchin with two decisive victories: in 47/2 Raymund Swertz won against Brahim Djoubri (250-41 in 4 innings) with a run of 250 and Gregory Le Deventec defeated Bernard Villiers in 1-Cushion (120-100 in 21 innings), it was not needed to conclude the third match in 71/2 between Marek Faus and Jean-François Florent that was leading the match.
Bronze medals for the third French team of Billard Club Andernosien and the Dutch team of De Haazelar.
Find out all results and classifications on the CEB info page.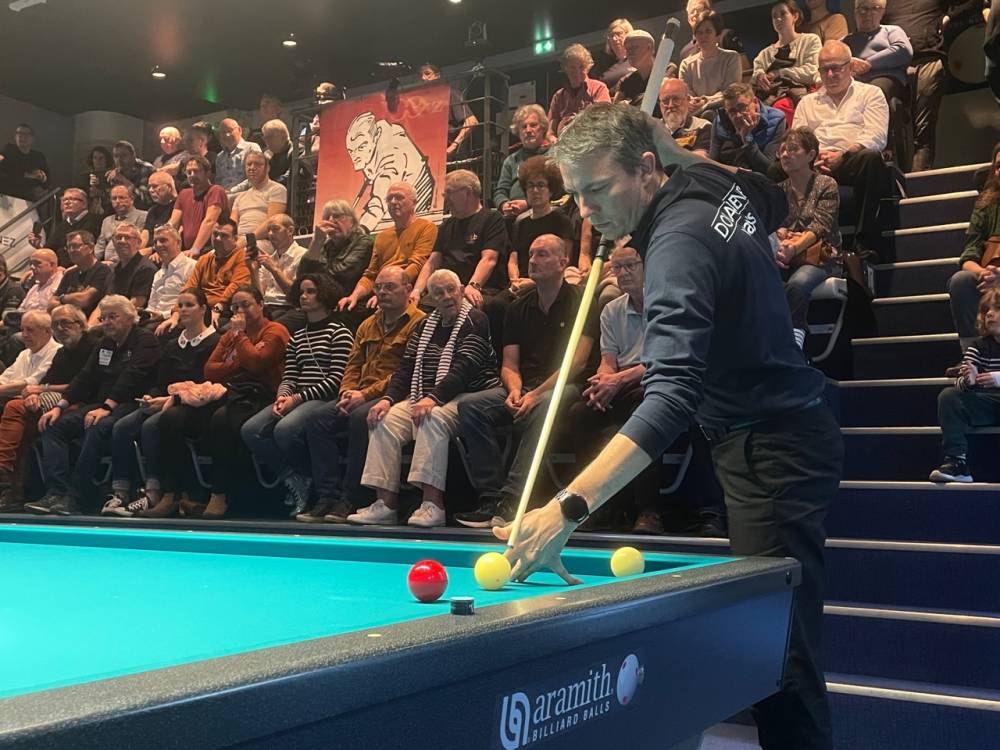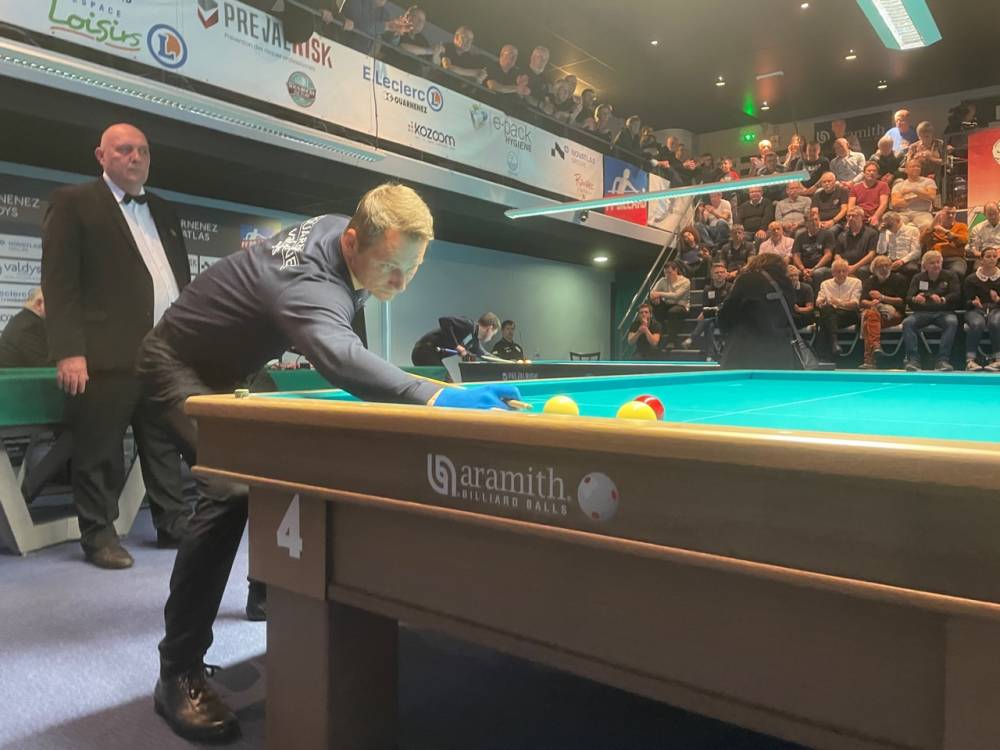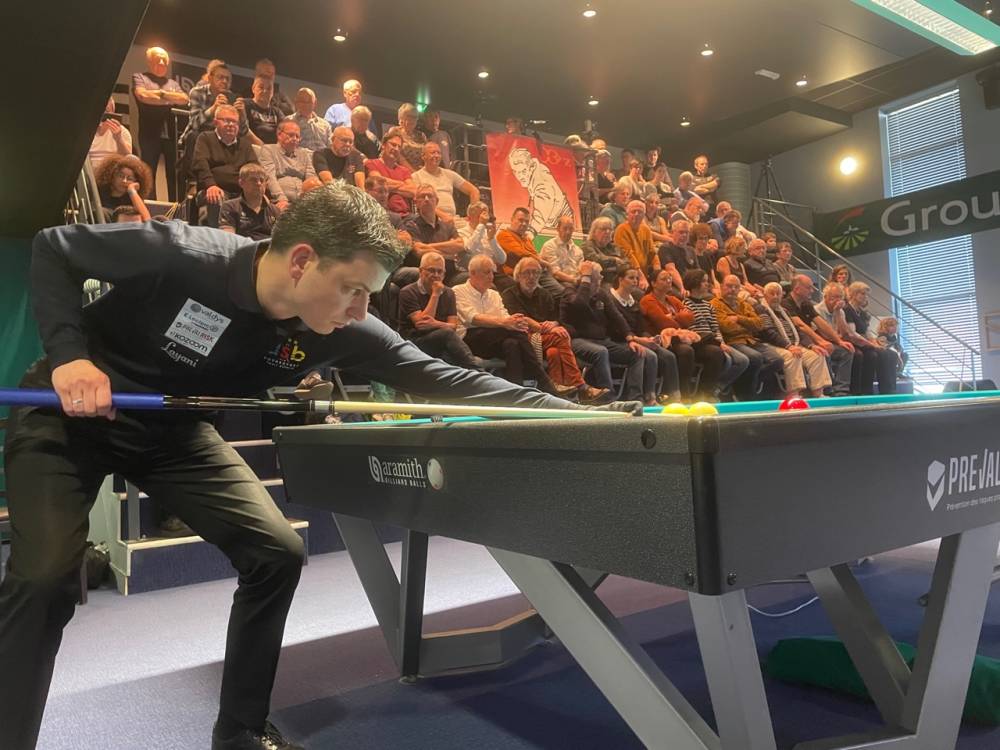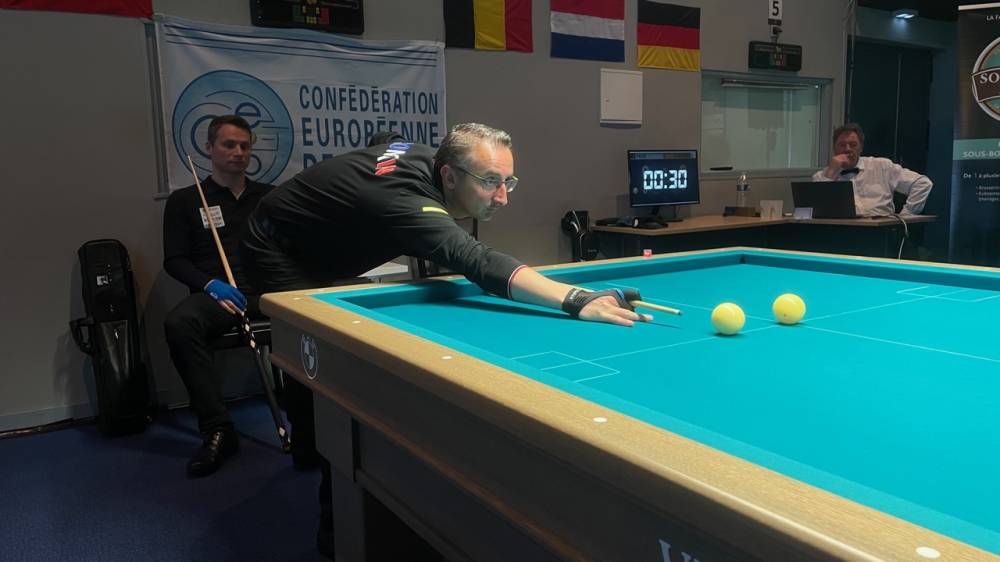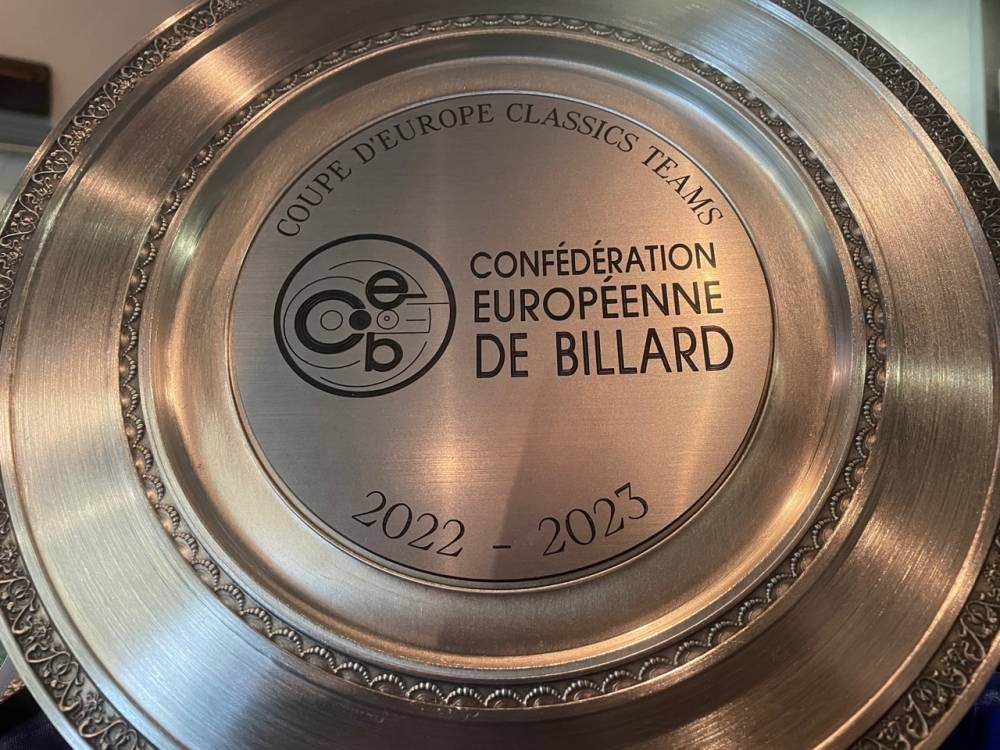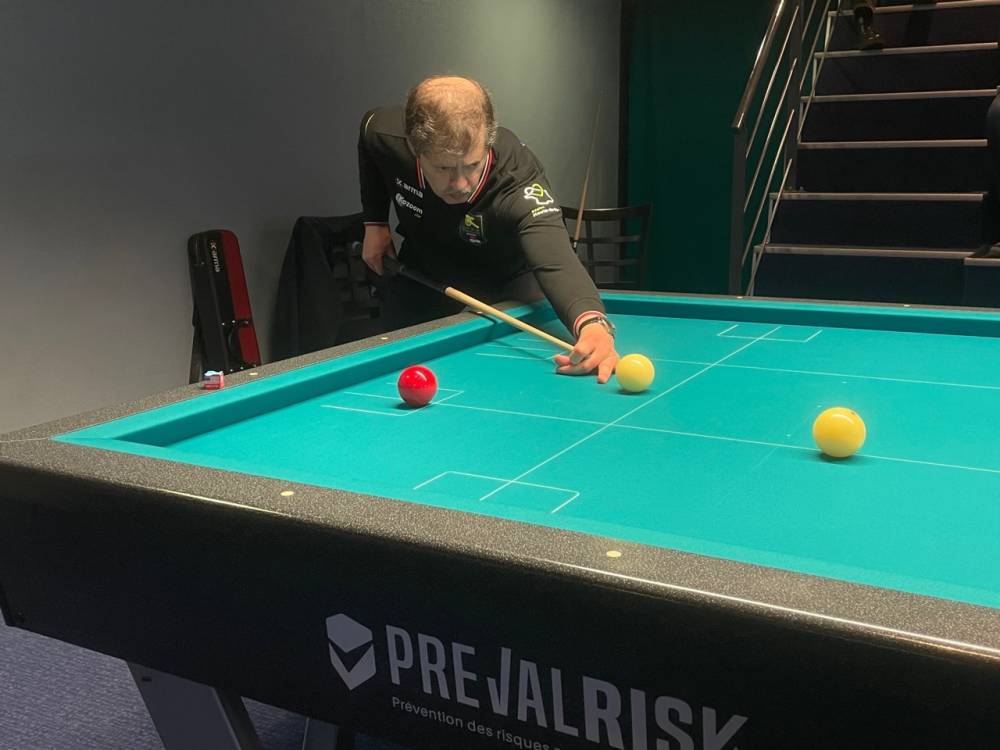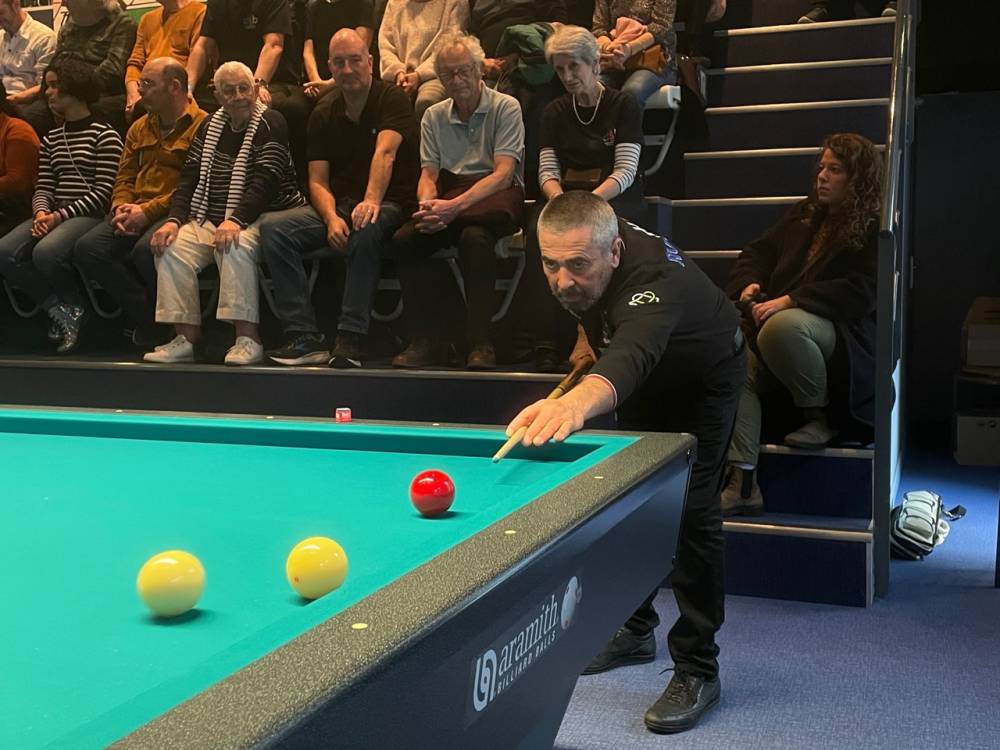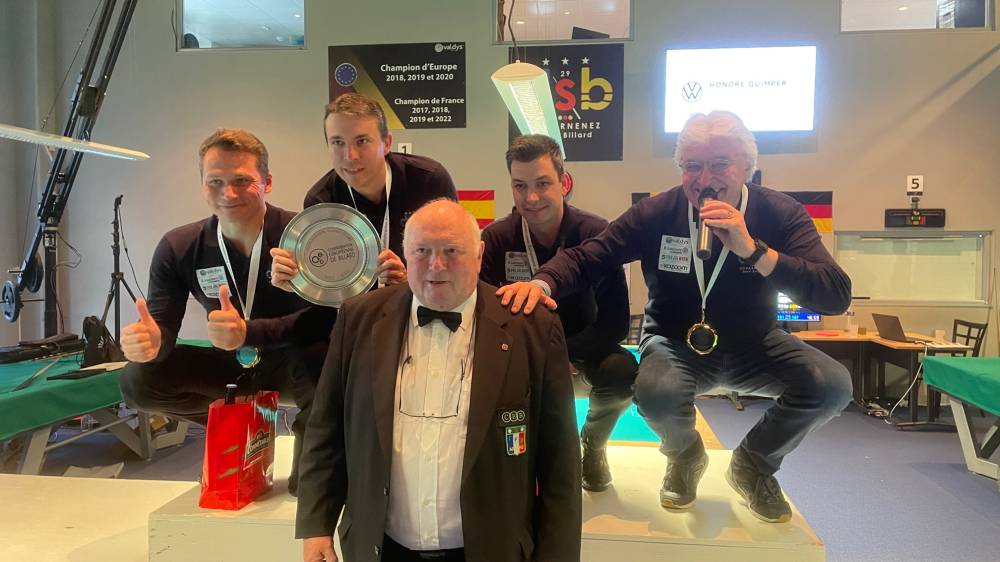 Back