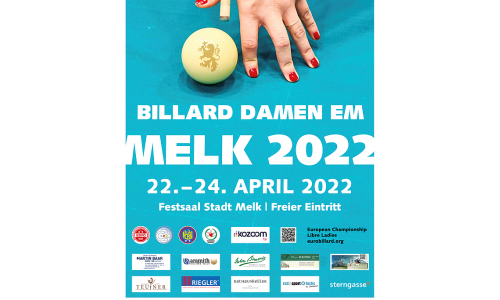 04/20/2022
In the City Hall of Melk (Austria) everything is ready for the start of the European Championship Free Game Ladies 2021/2022, organized by the Billard Sportverband Österreich (Austrian Billiard Federation).
From April 22nd to 24th the best European sportswomen in the Libre discipline will compete for the title.
Magali Declunder from France is the defending champion, she was the winner of last edition played in Brandenburg back in 2019.
Five federation are represented by eight participants: France, Belgium, Netherlands, Germany and Austria.
Games will be played on three billiards along the three days, the format is a single poule of 8 round robin.
First round is scheduled on Friday 22nd at 10:00, last two rounds are scheduled on Sunday 24th at 12:00 and 14:00.
Kozoom will broadcast all matches for premium pass holders.
Follow results here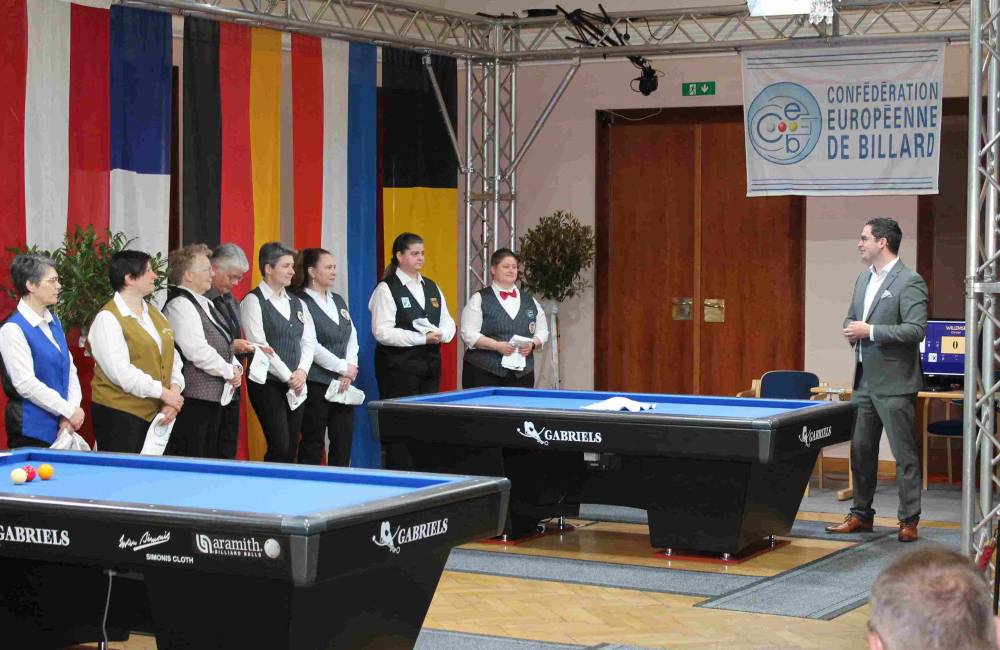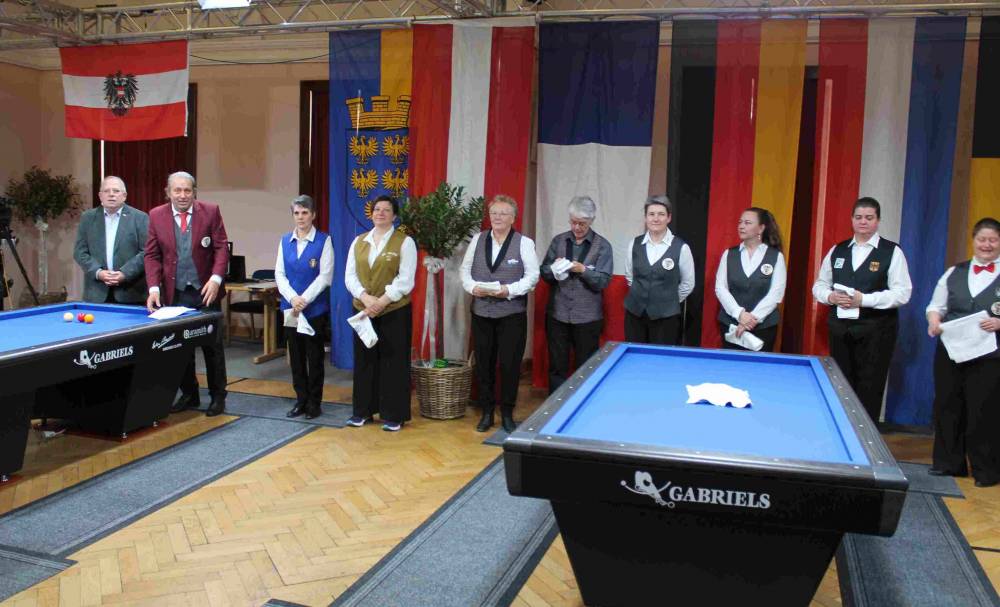 DAY 1:
In the first day of the competition all the sportswomen played their first three matches. Only three are at full score with 3 victories and therefore are leading the ranking with 6 points: Magali Declunder (France), Monique Van Exter (The Netherlands) and Susanne Stengel-Ponsing (Germany). Among those the French favorite Magali shone winning her matches in 2, 2 and 1 inning and is therefore number one in the provisional ranking with an average of 90, Van Exter is second (average 19,56) and Stengel-Ponsing is third (average 13,23). Karolien Matthys (Belgium) is following with 2 victories and 1 loss. Christel Willemse (The Netherlands) 1 victory and 2 losses. The Austrians Heike Hingerl, Petra Scholze and Silvia Simulak are at zero points. Tomorrow we will start to see important matches where the top ranked will compete each other.
DAY 2:
At the end of the second daily session Magali Declunder took a strong lead being the only one with full score (10) with a far higher average compared to the chasers. Karolien Matthys climbed up to the second place and Stengel-Ponsing is third, both at 8 points, the Belgian has a better average. Van Exter climbed down to the fourth place while the Austrian representative Heike Hingerl, who won two matches today, reached the fifth place, both are at 6 points. Then Christel Willemse is following in sixth position and 4 points. Austrians Silvia Simulak and Petra Scholze close the provisional ranking respectevely in seventh and eighth position. Crucial matches are left for tomorrow since all the top ranked have two matches to be played yet.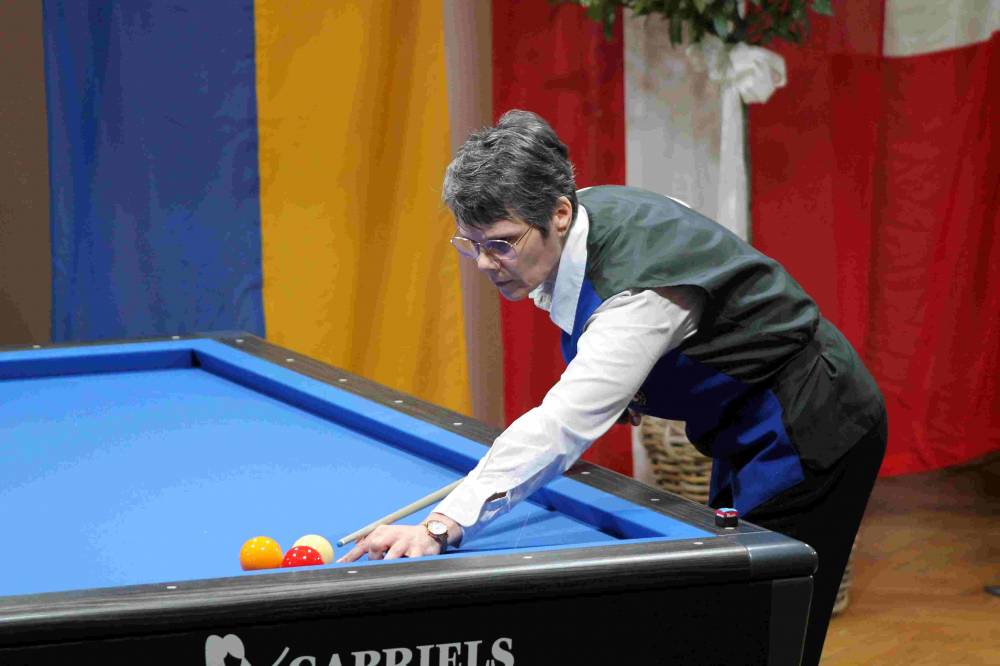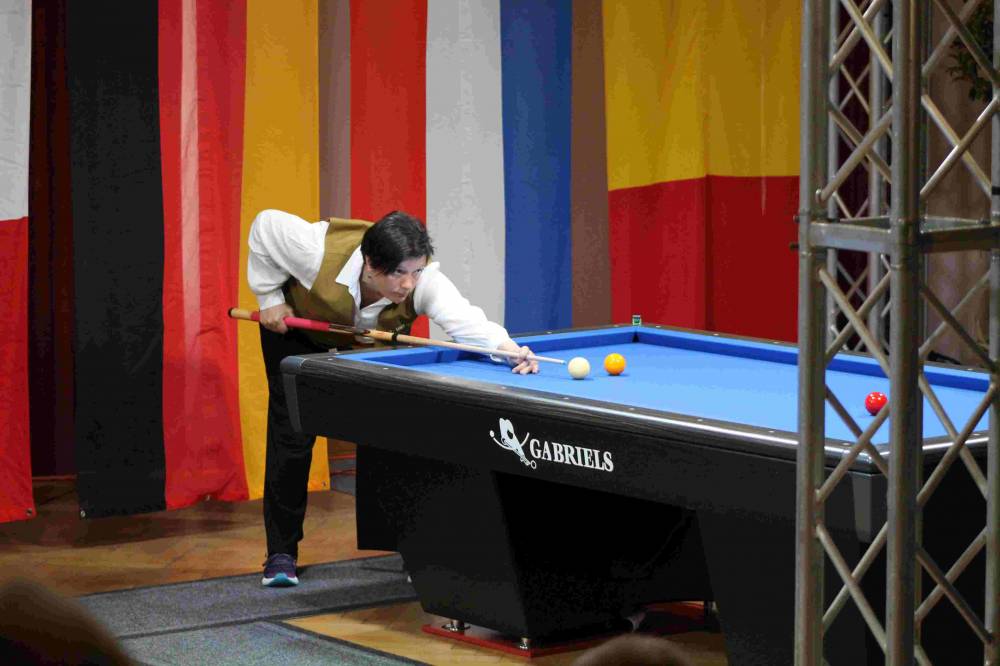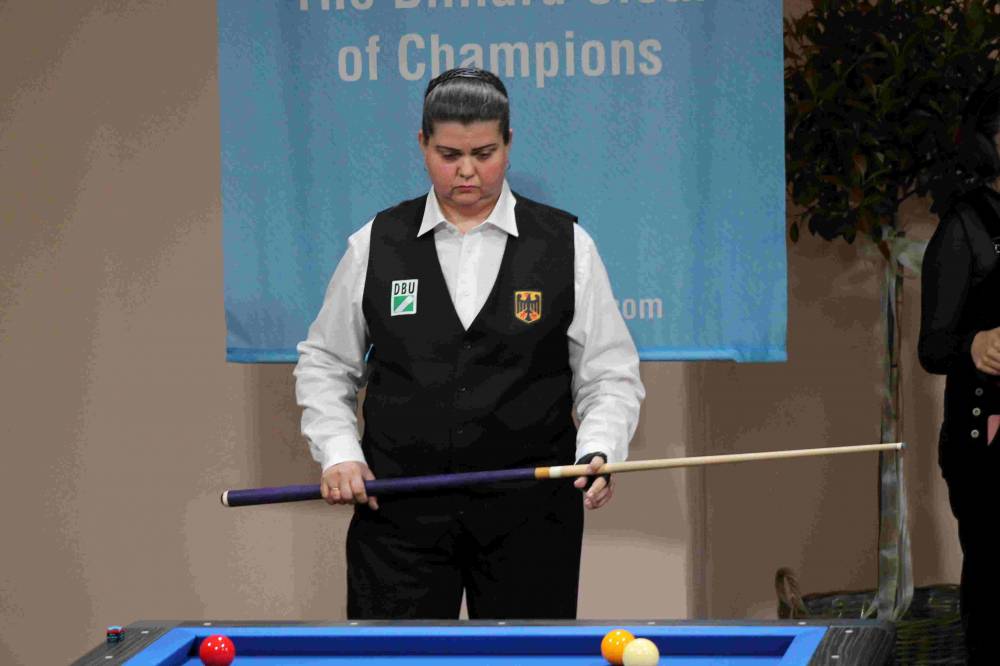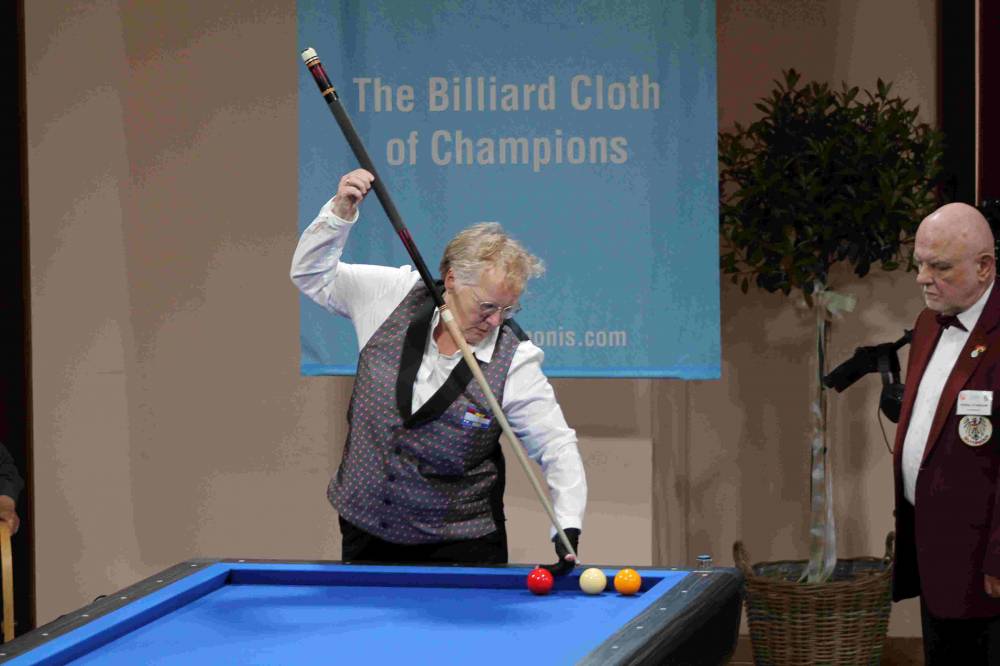 Results of all matches here.

Back