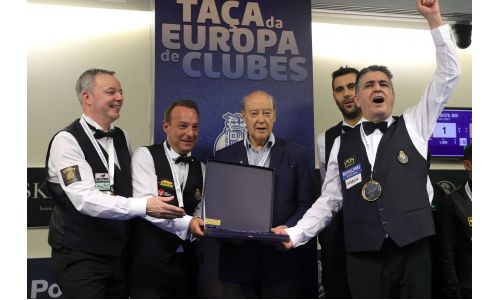 07/02/2022
The final round of the Coupe d'Europe 3-Cushion 2022 started today in Porto, Estádio do Dragão, with the 7 teams qualified and the home team of FC Porto.
The group winners from qualifications rounds are FBN Tekstil BSK (Turkey), BK Grøndal (Denmark), CB Paiporta (Spain), Academie Billard Saint Quentin (France), CB Mostoles (Spain). The two best seconds are SIS Schoonmaak (Netherlands) and BC Andernosien (France).
Two final groups are formed, matches will go on today until last round scheduled at 19:30:
Group 1
FBN TEKSTIL BILARDO SPOR KULUBU
CLUB BILLAR PAIPORTA
Académie de billard Saint Quentin
S.I.S. Schoonmaak
Group 2
FC Porto (Organizing Club)
BK Grøndal
CLUB BILLAR MOSTOLES
Billard Club Andernosien
The best two of each group will meet tomorrow in the semifinals and final.
DAY 2, Final round.
The group winners were FBN Tekstil and FC Porto. BC Andernosien and CB Paiporta were the runners up.
The semifinals are therefore decided:
FBN Tekstil vs BC Andernosien
FC Porto vs BC Paiporta
The first team to reach the final is FBN Tekstil BSK. The Turkish team won 6-2 against the Frenchmen of BC Andernosien. In the second semifinal the home team of FC Porto won over the Spanish team of CB Paiporta for 6-2.
The final match at 16:30: FBN Tekstil vs FC Porto.
FC Porto won the Coupe d'Europe 3-Cushion 2022 after an exciting match uncertain until the end, delighting the many passionate spectators in the Academy of FC Porto. The match was a draw 4-4 with victories of Daniel Sanchez against Murat Naci Coklu and Rui Manuel Costa on Lutfi Cenet for FC Porto. Gokhan Salman and Tayfun Tasdemir had the better on Dick Jaspers and Joao Ferreira for the Turkish team of FBN Tekstil. The extensions were played on the four tables according to CEB rules and the final result was in favor of the home team for 14-6 therefore deciding the new champions.
Silver medals were awarded to FBN Tekstil (Turkey), bronze medals to BC Andernos (France) and BC Paiporta (Spain).
All matches broadcasted live by Kozoom.
Matches schedule and results here.
Find the groups here and the teams line up here.
Follow the CEB Facebook Page.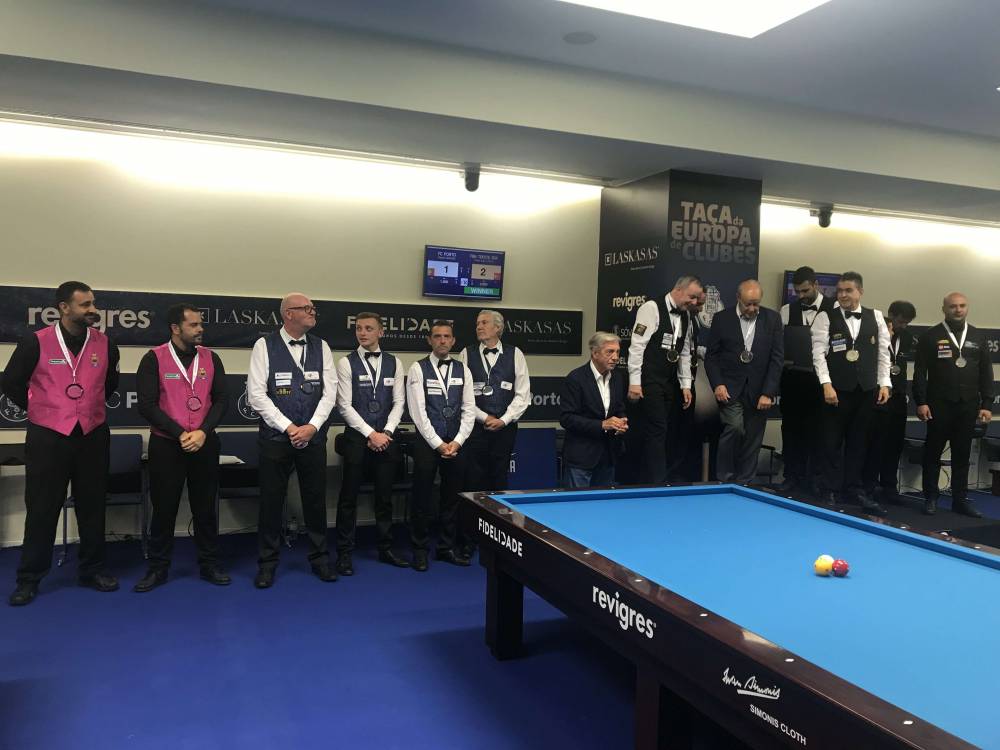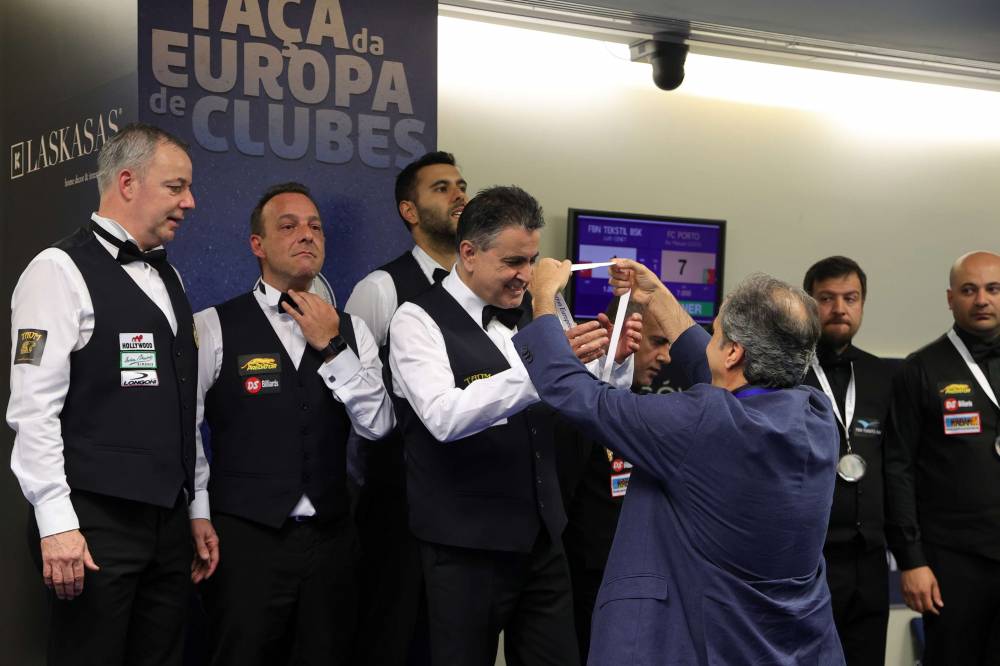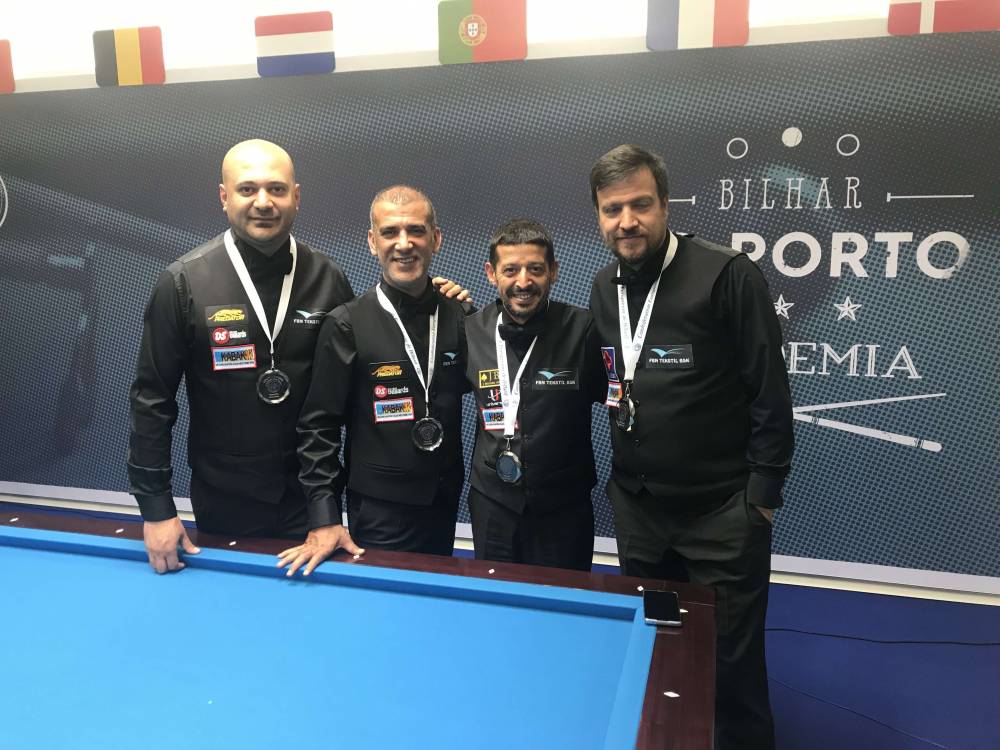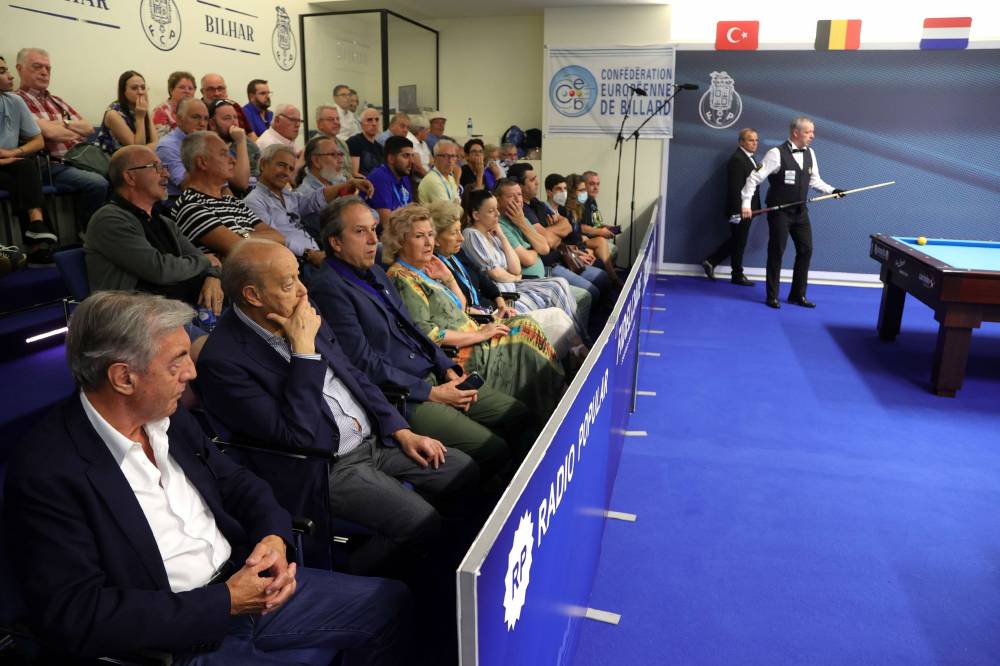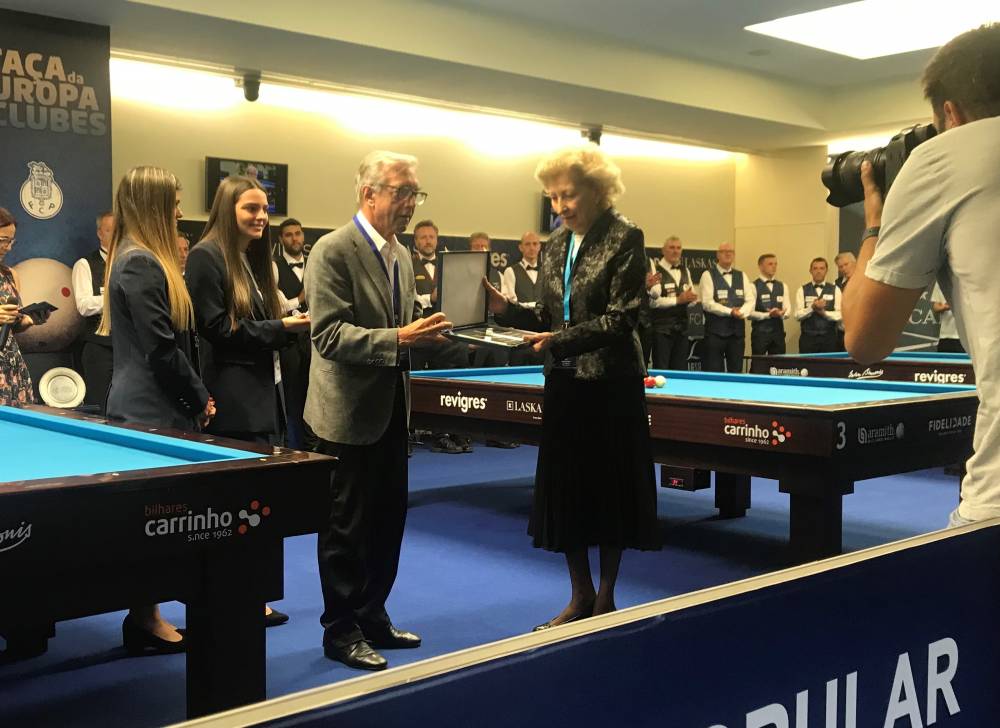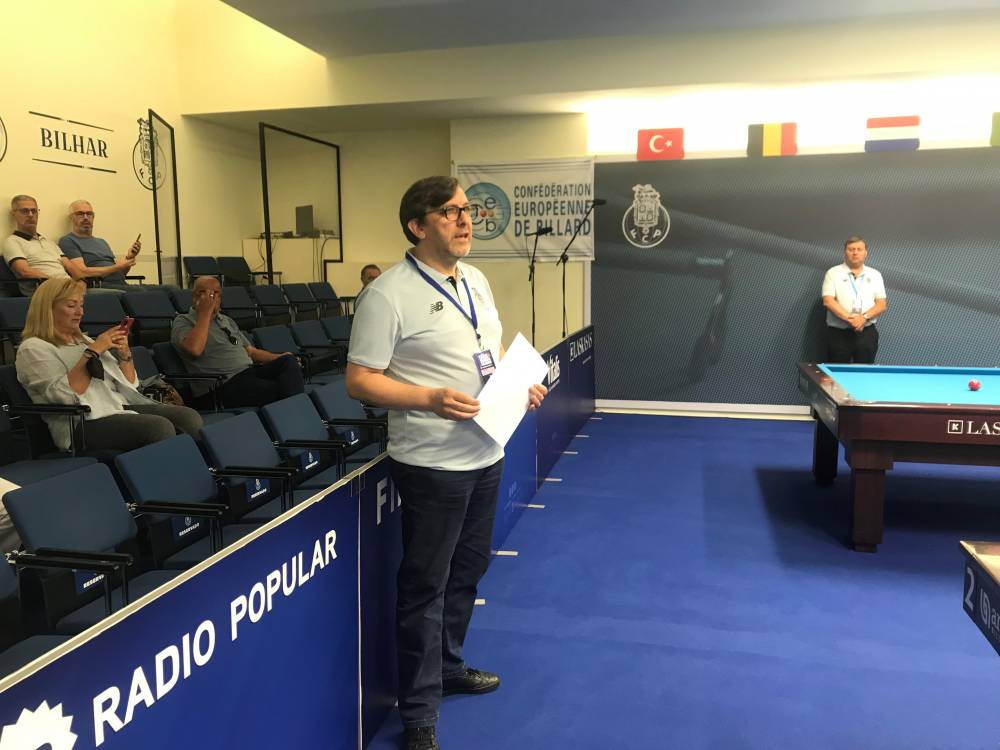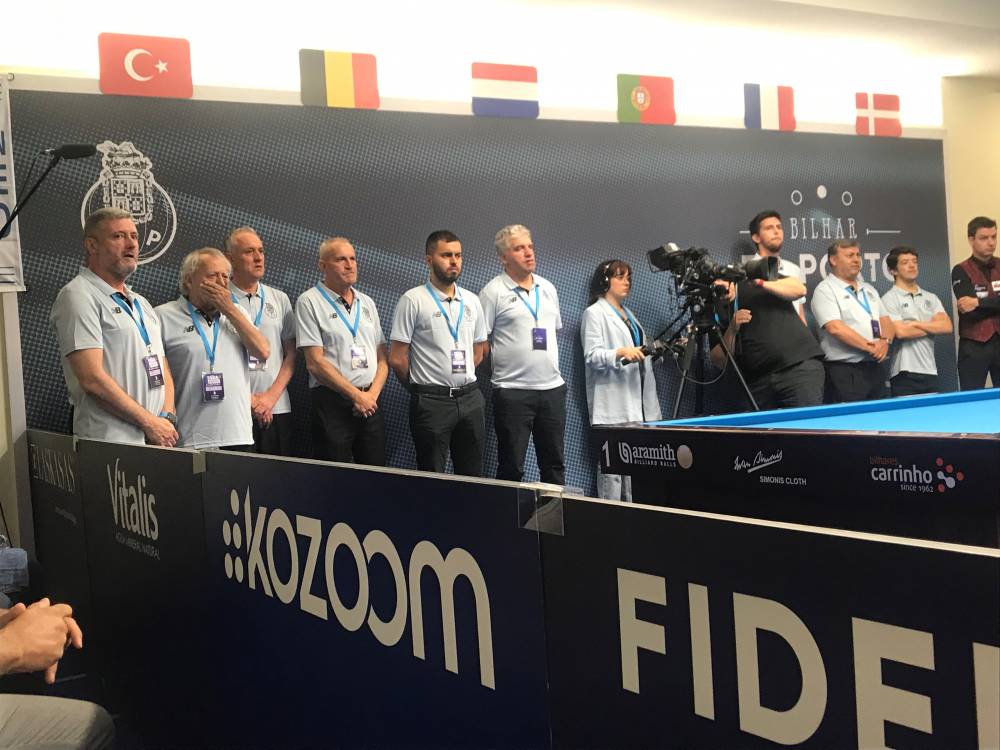 Back