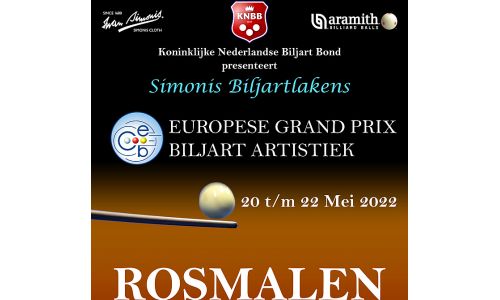 05/19/2022
Rosmalen (NL): preparations are underway for the Grand Prix of Artistic Billiard that will take place from tomorrow May 20th until Sunday 22nd in the venue of the BV De Hazelaar in Rosmalen (The Netherlands).

32 players will compete divided in 8 groups of 4 for a place in the 1/8 finals. 8 national federations are represented: Austria, Belgium, France, Germany, Hungary, Netherlands, Spain, Turkey.
Quarters finals, semifinals and the final are scheduled on Sunday 22th.
You will find on this page informations on the progress of the competition.
Provisional ranking after 2 sets (14 figures)
Provisional ranking after 4 sets (28 figures)
Provisional ranking after 6 sets (42 figures)
Provisional ranking after 8 sets (56 figures)
Final ranking of qualifications - 10 set / 70 figures
General informations here
The finalists: Haci Arap Yaman and Michael Hammen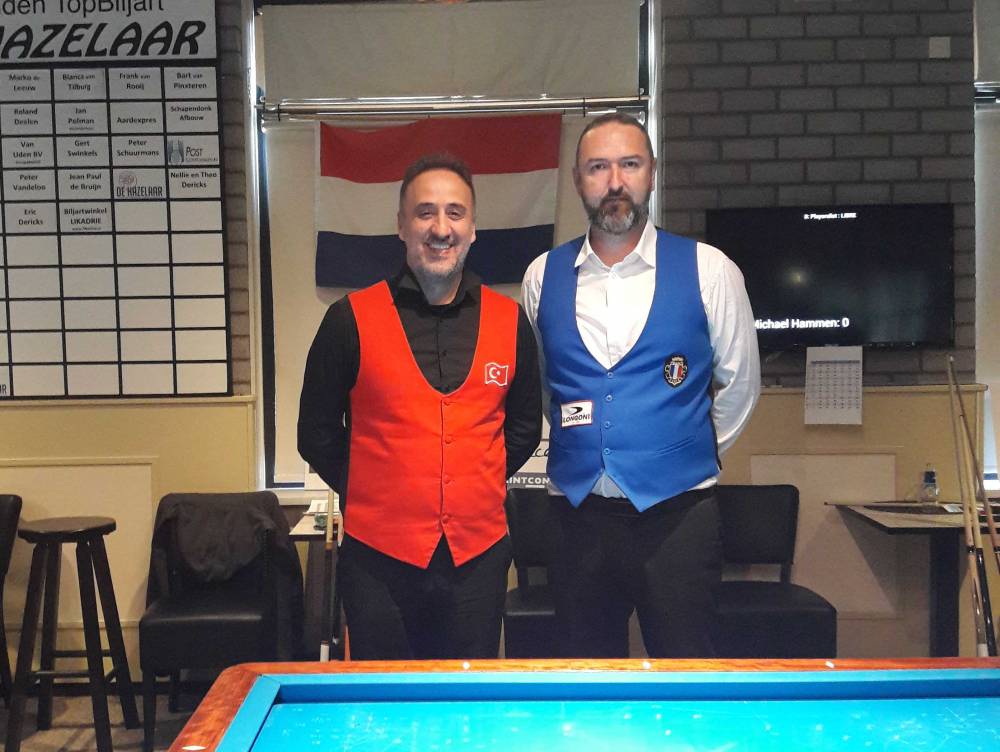 The podium from left to right: Michael Hammen (France, 2nd), Haci Arap Yaman (Turkey, 1st), Jop De Jong (Netherlands, 3rd), Baris Cin (Turkey, 3rd),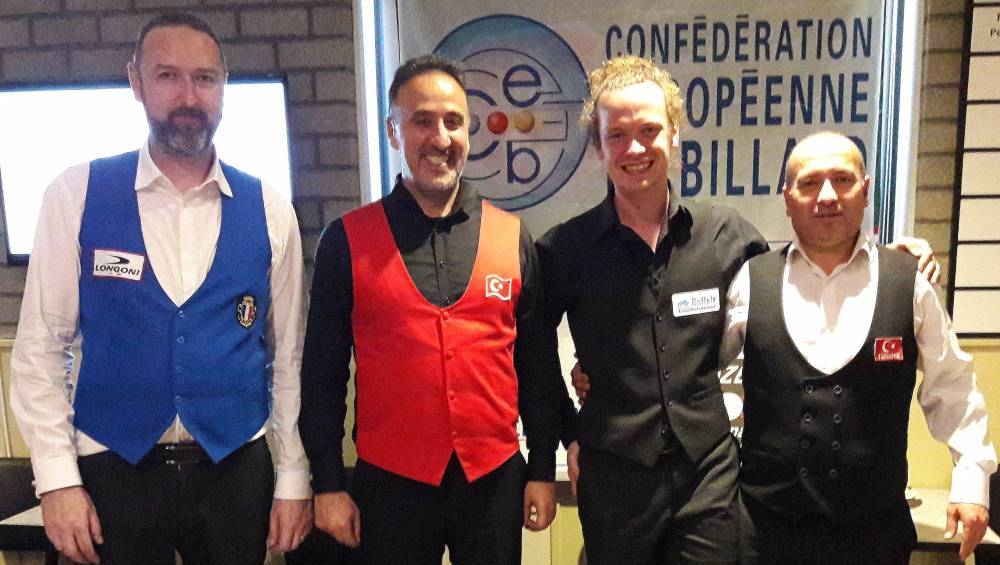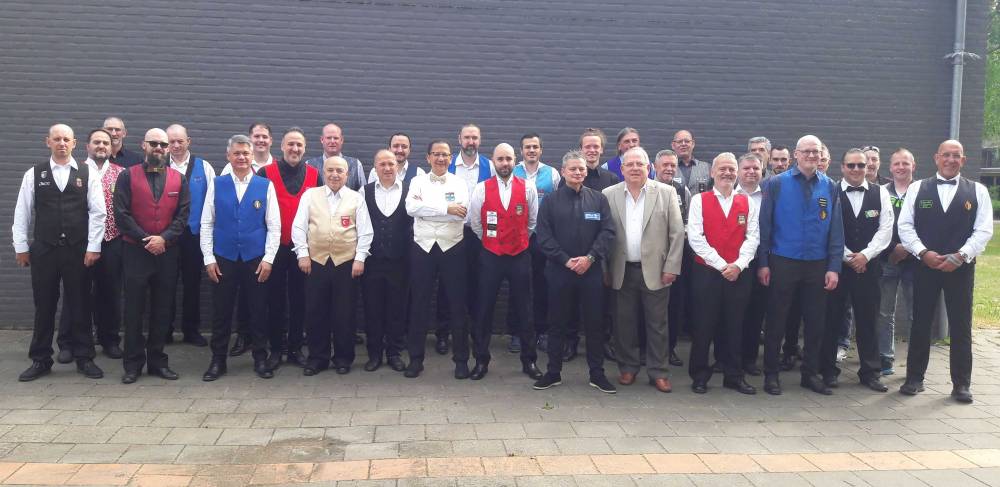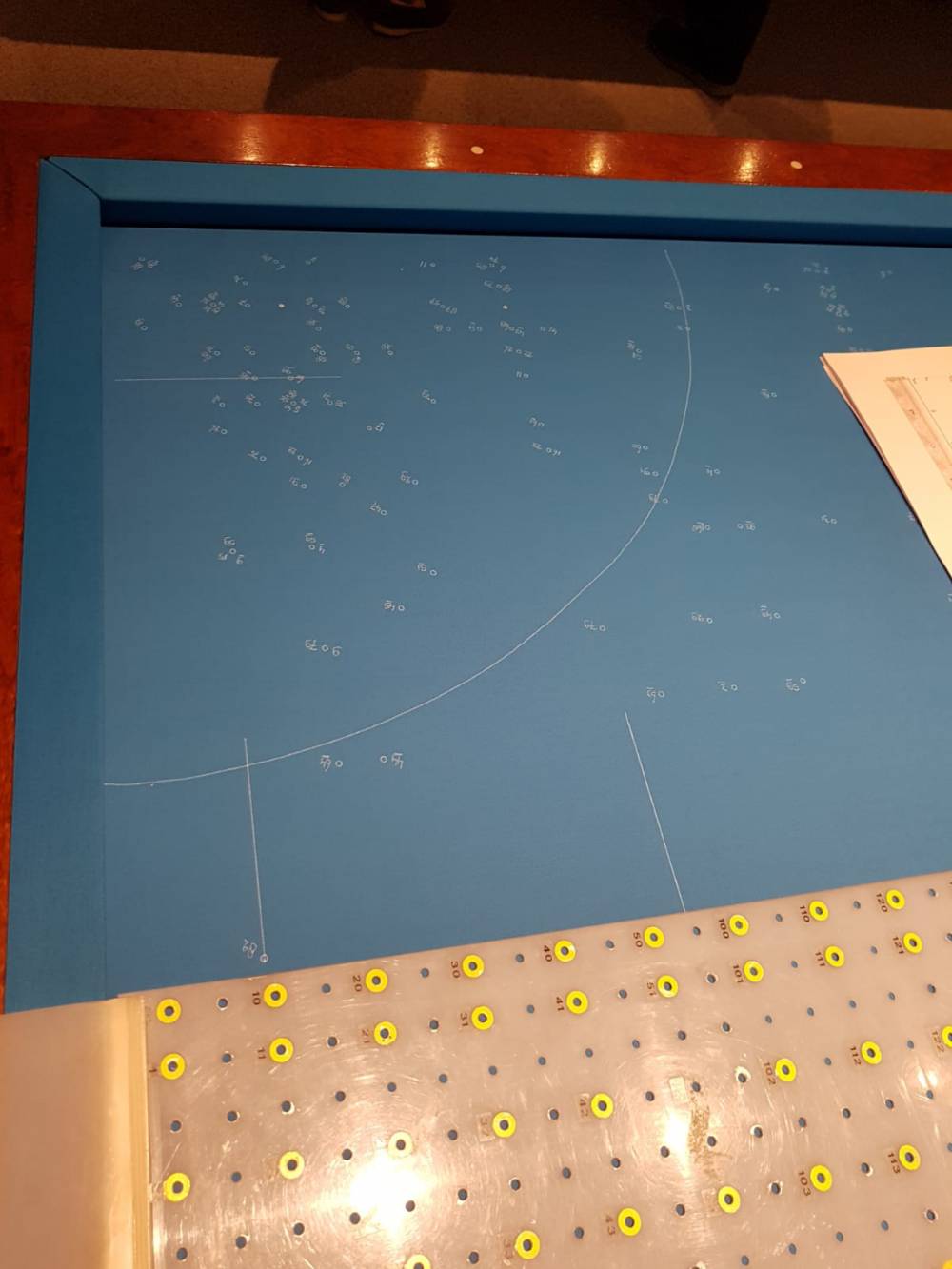 Back